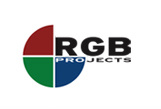 Empowering workers with mobility positively impacts productivity and transforms operations.
Los Angeles, CA (PRWEB) October 09, 2012
RGB Projects Inc., a leading global technology solutions consultancy specializing in Enterprise Content Management and Business Process Management is showcasing the company's innovative IBM FileNet P8 Mobility Services at the upcoming IBM Information On Demand conference in Las Vegas, NV, on October 21-25, 2012.
"Have you ever encountered unexpected behavior on a mobile device when attempting to access your production FileNet application?" asks Joe Rogers, CEO of RGB Projects. "For a number of reasons, most FileNet solutions will not function 100% properly on iOS or Android devices. RGB Projects has the methodology and comprehensive interfaces to mobile-enable any FileNet installation."
As successful innovators and industry pioneers in IBM FileNet ECM solutions since 2005, RGB Projects can cost-effectively mobile-enable current FileNet customers in as little as two weeks. By freeing employees from their cubicles and empowering them to effectively perform relevant work functions in the field, companies can dramatically reduce costs, maximize efficiency, boost morale, gain a competitive edge, and increase the bottom line.
"Tablet-enabling existing IBM FileNet customers is very gratifying for us," offers Joe Rogers. "Empowering workers with mobility positively impacts productivity and transforms operations. Mobile Content Capture and Mobile Case Management make organizations much more agile and responsive."
By leveraging the Mobile Case Platform™ invented by technology partner RGBmobile, RGB Projects can create fully customizable and scalable mobile solutions that extend the benefits of IBM ECM to the edges of the organization. RGB mobile solutions are designed to "bolt on" to existing IBM FileNet P8 BPM/Case Manager systems with minimal modifications required, if any.
"We are finding that remote participation in active processes has become an essential requirement for our clients," shares Joe Rogers. "By leveraging decades of knowledge in ECM, BPM and Case Management along with world-class mobile development expertise, RGB Projects is ideally positioned to deliver mobile case management solutions to existing IBM FileNet customers across all industries with a focus on energy, finance, insurance, healthcare, and government. RGB is also looking forward to announcing our new mobile integration with IBM Content Navigator and Datacap at IOD."
If you are an existing FileNet customer interested in mobile-enablement or even just considering the possibility, be sure to stop by the RGB Projects booth (#1231) at the upcoming IBM IOD conference. Contact us at 310.491.0637 or MobileBPM(at)RGBprojects(dot)com to schedule a free consultation at the show. Take the opportunity to connect with us one on one and learn how RGB Projects can unlock value stored in your FileNet system by "Going Mobile".
Please visit http://www.RGBprojects.com to see RGB's full line of products and services.
About RGB Projects Inc.:
RGB Projects Inc. (RGB) is a leading innovator of robust IBM FileNet technology solutions for Enterprise Content Management (ECM), Business Process Management (BPM) and Case Management. Founded in 2005 in Los Angeles, RGB specializes in delivering full-spectrum software development lifecycle services to the IBM FileNet customer and reseller communities. RGB's strategic and comprehensive solutions provide their clients with reduced operating costs, streamlined efficiency, and increased competitive advantage.