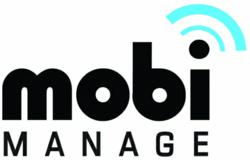 Orlando, Fl (PRWEB) October 08, 2012
Visit Orlando has launched its new marketing program in partnership with mobiManage, to provide their members free setup of mobile websites. mobiManage is a strategic partner and a leading mobile web and application provider to the destination and tourism market. Now Visit Orlando members can easily deploy a mobile website for no upfront cost and a small monthly management fee. This program will complement members' existing websites and ensure visitors can find and interact with Orlando businesses from any smart phone. This '360 degree' marketing program will help members gain access to the rapidly growing mobile marketplace and integrate with Visit Orlando's marketing strategy.
Each member can also take advantage of Visit Orlando's mobile marketing investment driving visitors from there the Visit Orlando mobile site to local businesses and events. Along with mobile websites, each member can also upgrade to include iPhone or Android apps based on the needs of their business.
"With over 85% of visitors using their smart phones to get to local businesses and information Visit Orlando realized this program could have a positive and significant impact to our member success. We wanted to provide a solution to help our members achieve that next level of business marketing through mobile communication and mobiManage had the tools and experience to make our vision come together," said Sheryl Taylor, vice president of member services at Visit Orlando. Taylor added, "Visit Orlando offers many tools to enhance our members reach to visitors and additional travel related dollars. Providing a mobile marketing solution for our members was a natural progression to tie together our 360 marketing program which we launched world-wide."
In commenting about the partnership, Doug Ralston, CEO of mobiManage states, "targeting travelers and mobile-savvy smart phone users is key to any business especially businesses in key destination areas. Visit Orlando was one of the first destinations to embrace mobile for their marketing organization and now they have taken our mobiMembers solution and incorporated it into a significant member-benefit which complements their marketing efforts." Ralston added "each member can now launch a mobile web site and integrate marketing tools to complement their social media, local advertising and marketing efforts, giving visitors access to their business information from any mobile device."
About Visit Orlando
Visit Orlando, The Orlando Tourism BureauTM , is the only officially recognized sales and marketing organization for the Orlando and Orange County area. Chartered in 1983 as a private not-for-profit organization, we represent more than 1,100 private businesses that make up the area's tourism industry. We are dedicated to promoting the area as one of America's great vacation and meeting destinations and providing comprehensive, unbiased information to all travelers. Visit our Corporate website.
About mobiManage
Based in Scottsdale, Ariz., mobiManage designs, develops, manages and markets mobile websites and mobile applications for over 150 destinations worldwide, giving its customers a richer and more enjoyable way to reach and engage with mobile travelers. mobiManage offers customized, turn-key mobile solutions that help take its customers' content and marketing to new levels. Founded in 2008, the mission of mobiManage is to provide customers with premium, market-focused mobile websites, applications and services that are easy to manage while ensuring brand and market identity. To learn more, please visit http://www.mobimanage.com.