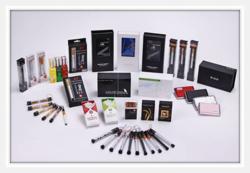 (PRWEB) October 08, 2012
On 25th September, 2012, after half a month's preparation of KIMREE's human resources and administration department, as well as the hard work of all of KIMREE's stuffs, KIMREE held a Mid-Autumn Festival party which is the biggest since the foundation of KIMREE.
The manager of production department Josh was very excited. He was been asked to speak to all at the beginning of the party:" We are here to solemnly celebrate Mid-Autumn Fetival, and I am really very excited. I want to thank you, thanks to my team. I am proud of that I have this kind of team, and our company can achieve this, Thank you again.
At the start of KIMREE's foundation, the factory was located in an old and broken bungalow, there were only decade's workers, at that time, even it was very difficult to hire workers just because there were no female workers in the workshop. Every time when the sales director Andre mentioned this, he signed with deep emotion.
Only during 3 years, KIMREE develops from decades of workers to nowadays' about 2000 workers, it makes great progress and it still develops steadily and rapidly.