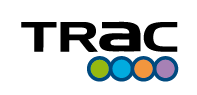 The opening of the representative office in China is a really exciting move for TRaC Global.
(PRWEB UK) 9 October 2012
Using their local partnership program scheme, TRaC can help UK manufacturers obtain Chinese Compulsory Certification (CCC) regulations as well as lithium Ion (Li-Ion) and Nickel Metal Hydride (Ni-MH) battery approvals through its local IECEE CB test laboratory.
Close partnership with various Chinese laboratories enables TRaC to offer clients the most suitable solution for Chinese regulatory compliance. Manufactures will benefit from the cost effective process of test and certification with local TRaC assistance. TRaC China can support sample shipment issues ensuring your product approval remains on time, as well as supporting the test and certification activities.
In May this year, TRaC completed the process of Shenzhen Morlab becoming an IECEE CBTL. They were awarded product categories covering IT/Business (IEC 60950), Audio/Visual (IEC 60065) and Batteries (IEC 6213). Manufacturers of products covered under IEC 61010, IEC 60601 and IEC 60335 already need to have battery packs or cells assessed against IEC 62133 for CB certification. However this is expected to expand further into product categories 60950-1 and 60065 in early 2013.
Chris Rouse, Safety Product Manager says "The opening of the representative office in China is a really exciting move for TRaC Global. As a UK provider of global test and certification services it has become vital to have local support and representation in China. We have already helped a number of clients obtain CCC certification along with lithium Ion battery pack approvals via Shenzhen Morlab. Doing business in China is not easy so having in-country TRaC staff who can guide our clients through the red tape is invaluable."
At the end of September, TRaC China moved to a new and larger premise in the Shenzhen Science and Technology Industrial Park, which gathers the headquarters of many leading high-tech industries and enterprises.
About TRaC
TRaC are a leading UK testing laboratory and certification body. TRaC provide customers with a route to product compliance to meet with European Directives (CE Mark) and international legislative requirements. TRaC operate 6 test facilities throughout the UK, including the largest product test laboratories in Yorkshire (Hull) and Lancashire (Skelmersdale) where we provide testing and a Notified Body service against the following European Directives:

EMC Directives
Low Voltage Directive
ATEX Directive
Radio & Telecommunications Terminal Equipment Directives
TRaC are also accredited to test and certify to international standards, including
IECEE CB Safety for global markets
NRTL Safety for North America
FCC and Industry Canada for intentional radio transmitters
EMC for FCC (North America)
TRaC provide customers with local access to global markets.