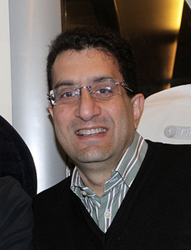 This really is the last chance saloon for NHS dentistry. The Department of Health have made too many mistakes and lost a lot of the goodwill of the profession since 2002 and Options for Change
Middleton, Manchester (PRWEB) October 08, 2012
Tariq Drabu, leading Manchester GDC registered dentist and the owner of Langley Dental Practice in Middleton, Manchester has today welcomed the recent announcement from the Department of Health in England that more new practices are going to be added to the current dental pilots that are testing out new ways of working. From April, around 25 extra pilot sites are to be added to the existing 70 dental practices that have been trialling new ways of working. It is hoped that the extra sites will help fine tune different parts of a proposed new dental contract that will see dentists paid for the number of patients they care for and the health results they produce rather than, as they are now, simply the number of courses of treatment they perform.
Tariq Drabu said, "It is now 10 years since the Options for Change report was published by the Department of Health. That report proposed a new NHS dental service for England and contained recommendations to begin radical changes, designed to provide a first class NHS dental service, responsive to local needs. That report recommended piloting new ways of working and many dentists put themselves forward to trial these. However the Department of Health never waited for the results of those pilots and trials but instead forced through a new NHS dental contract that was imposed on the profession back in 2006. That NHS contract, which is still current, was supposed to focus on prevention but instead has put dentists on a target driven treadmill based on courses of treatment. The NHS contract is seen as a failure by the dental profession, by patients and probably by the Department of Health. That is why in 2009, just 3 years after the contract was introduced, the Department commissioned another review of NHS dentistry in England led by Professor Jimmy Steele from Newcastle University. It is from this review that the current round of dental pilots originate."
Tariq Drabu continued, "Back in 2002 Langley Dental Practice put itself forward as a pilot site to test some of the ideas in the Options for Change document. Out of our pilot was born the oral surgery CATS service which delivers minor oral surgery procedures in a clinic based primary-care environment. However many of the other positive findings from many pilots up and down the country were never taken forward."
Tariq Drabu was on a committee of the British Dental Association between 2003 and 2006 that was invited by the Department of Health to discuss its proposed new dental contract. Tariq Drabu recalls many meetings at the Department of Health in London. He said, "We warned the civil servants in the Department that the contract proposed was likely to be very unpopular, very unworkable and not good for patient care. Regrettably we were proved right."
As Chairman of Bury and Rochdale Local Dental Committee between 2003 and 2006 Tariq Drabu had to lead local practitioners into the very uncertain world of the 2006 dental contract. Tariq Drabu added, "There was widespread hostility amongst local practitioners in Bury and Rochdale. I remember being at many stormy meetings where anger was expressed towards the Department of Health. Dentists felt that proposed contract was going to be detrimental for patient care and again regrettably they were proved right."
Tariq Drabu concluded by saying, "This really is the last chance saloon for NHS dentistry. The Department of Health have made too many mistakes and lost a lot of the goodwill of the profession since 2002 and Options for Change. The dental profession wants to make any proposed new NHS contract work for the benefit of our patients. We want to see improvements in oral health, better outcomes and a fair level of remuneration. We need to wait for the outcome and results and best practice ideas from all the pilots up and down the country before we take them forward into a new dental contract. The Department of Health must get it right this time and avoid the mistakes of the past."