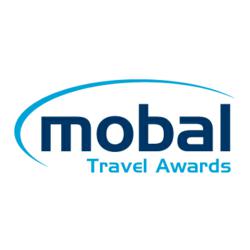 The Mobal Travel Awards was as clear and as open as possible, so the right businesses or organisations won on merit alone
(PRWEB UK) 10 October 2012
Labelled as the awards open to all, the Mobal Travel Award winners have now been revealed and the results may surprise some more than others.
As a provider of International Cell Phones, Mobal could present the travel industry with an awards scheme that is truly global.
The Mobal Travel Awards contained 8 categories; Best Airline, Best Place To Visit, Best Online Travel Resource, Best Car Hire Company, Best Airport, Best Cruise Operator, Most Useful Travel App and Best Online Travel Advice. All of these categories were open, having no restrictions such as dedicated nominees, to ensure the voting was fair.
Stephen Trenery, Editor in Chief at Mobal advised: "The voting had to be open. It's difficult to be fair and true when you 'have' to vote for a certain company or organization because they are nominees. At the very least we know voting in the Mobal Travel Awards was as clear and as open as possible, so the right businesses or organisations won on merit alone".
The winners can feel very proud knowing that this voting process was open and adhered to over several months and like with any awards, there were some tight categories, with several organisations battling it out. However, there can only be one winner of each, and here they are:
Best Airline - Delta Airlines
Best Place To Visit - Paris
Best Online Travel Resource - Trip Advisor
Best Car Hire Company - Hertz
Best Airport - London Heathrow
Best Cruise Operator - Royal Caribbean International
Most Useful Travel App - TripAdvisor
Best Online Travel Advice - Rick Steves
The Best Airline went to Delta, sweeping aside their nearest rivals which included Virgin Atlantic and Emirates.
Paris took the award of the Best Place To Visit, however this was more fiercely contested as Paris just edged out London and New York.
Trip Advisor picked up to awards, including Best Online Travel Resource and Most Useful Travel App making them one of the big winners and also highlighting the importance of digital technology within the travel sector. Julie Cassetina, at TripAdvisor said: "At TripAdvisor we're continuously developing new features and enhancements for desktop and mobile to help our community of millions of travelers plan and have the perfect trip. We're honored to have won two Mobal Travel Awards that recognize TripAdvisor as the 'Best Online Travel Resource' and the TripAdvisor app as the 'Most Useful Travel App'."
The Best Car Hire Company went to Hertz. Their global position gave them no such advantage, instead voters were pleased with both their products and overall service.
One of the big surprises was Heathrow picking up Best Airport. Heathrow has just been through one of its busiest periods ever, with both the Queens Jubilee and Olympic Games being held. It's credit to them that they have continued to exceed passenger expectations during this time.
Royal Caribbean took the Best Cruise Operator award. The cruise industry has several big guns, but it was Royal Caribbean who took the plaudits this year.
The final award was for Best Online Travel Advice, which was open to anyone from independent travel bloggers to bigger travel websites such as Frommers. However, it was Rick Steves who was victorious, offering travelers impartial and unbiased travel advice for anywhere in the world.
Stephen Trenery added: "Congratulations to all the winners, there was some very close fought categories".