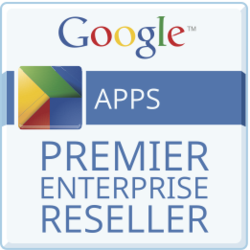 "AppsCare has a strong reputation for delivering Google Apps solutions to companies across the UK and we look forward to partnering with them to bring our award-winning Officelinx solution to the region," Mehdi Nezarati, President of EMEA for Esna.
UK (PRWEB UK) 9 October 2012
London: Currently, over 5 million businesses worldwide use Google Apps as a means of collaborating, storing data and increasing corporate efficiency across all departments, in the same way that thousands of organisations also rely on the unified communication solutions provided by Esna.
The term "unified communications" does what it says on the tin. It is a set of communication tools that are assembled into a single interface and integrated into a single management system. Unified communications (UC) includes a variety of communications and collaboration tools: email, calendaring and scheduling, voice/telephony and real time communications capabilities that are presented to a user through a thick client and/or a browser-based interface. Other functions that may be included in a unified communications system include text messaging/SMS capabilities, fax services, mobility services and Web conferencing. Many unified communications systems also integrate security capabilities like intrusion prevention, anti-spam services and antivirus capabilities.
"AppsCare has experienced an increase in demand for UC products within EMEA and recognise the strategic benefits that these technologies can bring to organizations of varying sizes," said Andrew Martin, Territory Sales Manager for AppsCare. "Esna have profound experience and unrivalled reputation within the U.S. UC technology industry; we are excited to work alongside this company that will provide efficiency and collaboration solutions to our customers."
"We continue to see acceleration in the business adoption of UC technologies globally," said Mehdi Nezarati, President of EMEA for Esna. "AppsCare has a strong reputation for delivering Google Apps solutions to companies across the UK and we look forward to partnering with them to bring our award-winning Officelinx solution to the region."
Benefits of unified communications and collaboration to Google Apps Users
Users have access to all of their communication tools right within the familiar Google Apps interfaces like Gmail and Google Talk. With Officelinx and Google Apps people are as productive when on the road or when working from home (e.g., during periods of inclement weather) as when they are in the office. This gives decision makers the flexibility to allow their employees to work from anywhere, resulting in an enhanced user experience and potentially greater retention of employees.
The unified communications system is also preferable for the IT and telephony groups in a company because Officelinx can integrate one or more phone systems at the same time. Officelinx breadth of interoperability allows IT departments to leverage their existing communication infrastructure investments and extend them to Google Apps.
From a more strategic perspective, however, because employees who have access to all of their communication modes from a single interface can be highly productive, this allows organizations to operate with much less office space than would otherwise be required if an office or cubicle must be made available for every employee. Osterman Research estimates that the typical organization can save $600 per employee per year in just facilities costs when employees can work from home just one day per week – the "hoteling" concept used by many companies.
AppsCare®, powered by Netpremacy Global Services, is a world leader in cloud services provisions, deployment of Google Apps and supports over 2500 customers in 33 countries. AppsCare are proud to be partnering with Esna, to allow businesses to fully integrate their Google Apps with multiple mobile devices and office phone systems.
"With Officelinx, enterprises don't need to replace their legacy investments in PBX infrastructure in order to integrate with Google Apps. We can enable UC functionality seamlessly from within Google Apps regardless of the telephony environment," said Giles Houston, Sales Director EMEA for Esna. "This means that companies can move quickly from implementation to driving collaboration and productivity, generating significant business results."
With the award winning technology of Officelinx, Esna simplifies modern communications by allowing professionals to stay connected whilst being mobile and working remotely.
About Esna
Esna is a global leader in cloud-enabled communication and collaboration solutions. Esna integrates cloud and mobile communications on any device and with business applications from Google, VMware, Microsoft and Salesforce.com. Esna gives millions of information workers the freedom to choose how, when and where they communicate and collaborate with one another. Thousands of organizations across the globe have increased productivity, improved collaboration and reduced communication costs with Esna. For more information, visit http://www.esna.com.
To learn how AppsCare can help your organisation run business applications in the cloud call our UK office on +44 (0)8703 510018 where one of our senior sales team can assist in tailoring a solution which meets your needs.