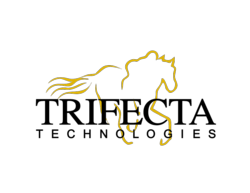 With all the exceptional companies doing business in the region we are pleased to be named one of the fastest growing companies in the Lehigh Valley
Allentown, PA (PRWEB) October 09, 2012
Trifecta Technologies, the web-based business solutions provider based in Allentown, has been named one of the Greater Lehigh Valley's inaugural Fastest Growing Companies. The award program produced by Lehigh Valley Business, the Greater Lehigh Valley's premiere business news publication, is presented by ParenteBeard.
The Lehigh Valley Business Fastest Growing Companies awards program celebrates the Greater Lehigh Valley's most dynamic companies who progressively contribute to the success of the regions economic growth and stability. To qualify, companies had to meet selection criteria that included a revenue size of at least $500,000 within the past three out of four years and growth in revenue over a four-year period, dating from fiscal year 2008 to 2011.
"With all the exceptional companies doing business in the region we are pleased to be named one of the fastest growing companies in the Lehigh Valley," said Doug Pelletier, founder and president of Trifecta Technologies. "We've been amazed to see the dramatic increase in innovative and ground-breaking businesses in the Lehigh Valley, so winning this award from LVB is truly an honor. We hope to remain a solid contender for this award in the coming years. "
Presenting sponsor, ParenteBeard, calculated the nominations and then ranked the companies according to revenue growth over the four-year period. Both dollar and percentage increases were taken into consideration.
Lehigh Valley Business and the program sponsor will honor this year's fastest growing companies and announce their ranking during an awards luncheon held in conjunction with the Lehigh Valley Expo 2012 on Tuesday, October 16, 2012 from 12:00pm to 2:00pm at the Agri-Plex Expo Center in Allentown, PA. The honorees will also be highlighted in a special supplement to Lehigh Valley Business on October 22, 2012.
ABOUT LEHIGH VALLEY BUSINESS
For more information about the Lehigh Valley Business Fastest Growing Companies awards please visit http://www.lvb.com/events or contact Sarah Spangler at sarahs (at) lvb (dot) com or (732) 246-5713.
ABOUT TRIFECTA TECHNOLOGIES
Now in its third decade, Trifecta Technologies develops award-winning, innovative, and high-value web-based business solutions using the latest eCommerce, Salesforce Platform, web application and mobile technologies. Trifecta is an IBM Premier Business Partner and Salesforce.com Silver Cloud Alliance Partner, with a rich history of helping clients achieve successful outcomes. Trifecta is headquartered in Allentown, PA with development centers in Toronto, Ontario and Visakhapatnam, India. To learn more, visit trifecta.com.
Contact:
Michael Corr
Director of Marketing
Trifecta Technologies
610.530.7200