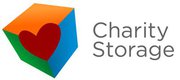 Partnering with Charity Storage is a perfect fit for StorageMart's vision of community support...
New York, NY (PRWEB) October 08, 2012
When self storage companies and facilities join up with Charity Storage, one of the nicest aspects of the partnership is their ability to choose a favorite charity to receive 60 percent of the money raised through Charity Storage auctions. When StorageMart recently decided to join in the industry-wide movement to support Charity Storage, it had a terrific organization to support – Women in Need, Inc. Now, thanks to money raised through upcoming Charity Storage auctions, New York City women and their families who are homeless and disadvantaged will have a better chance to improve their conditions.
Women In Need, Inc. will not be the only winner to come out of Charity Storage auctions held at StorageMart facilities. Kure It Cancer Research and the Self Storage Association's Foundation Scholarship program also will benefit from the special Charity Storage auctions held at facilities across the country. All of which is especially heartwarming to Sarah Little, Interactive Marketing Director with StorageMart.
"Partnering with Charity Storage is a perfect fit for StorageMart's vision of community support," says Little. "We selected Women In Need, Inc. (WIN) as our select charity for our New York self storage properties because this organization meets a very real need in our community. We learned that 80 per cent of the homeless in NYC are women and children. Once we were aware of that fact, it was no question – WIN was the group we had to support."
StorageMart (http://www.storage-mart.com) is an international self storage company established in 1999 by Gordon Burnam with 127 locations across the United States and Canada. The company is one of the largest privately-owned self storage companies in the industry, offering residential and commercial self storage units for rent, as well as moving and packing supplies at each location.
Charity Storage was created when Lance Watkins, of StorageTreasures.com, and Barry Hoeven, Chairman of US Storage Centers, saw the popularity of self storage auctions grow and realized that the self storage industry could give back to society through special auctions whose proceeds go to local and national charities. The net proceeds from the sale of each unit at a Charity Storage auction are split three ways -- the Self Storage Association Foundation (which provides scholarships to students who are related to self storage professionals or work at self storage facilities) receives 10 percent, Kure It Cancer Research receives 30 percent, and the individual facility chooses a local or national charity to receive the remaining 60 percent.
For Watkins, who also founded Storage Treasures to help promote self storage auctions across the country, having the support of StorageMart is great, but so, too is the choice of Women In Need, Inc. "StorageMart is a terrific company with great leadership. It is no surprise to us that a special charity like Women In Need would be their top choice since StorageMart is such a progressive, giving organization. Many thanks to StorageMart for joining Charity Storage and we look forward to working with them for many years to come."
Charity Storage is a 501(c)(3) nonprofit recognized as tax exempt by the IRS. Federal Tax ID# 45-3253579. For more information, visit charitystorage.org or E-mail info(at)charitystorage(dot)org.