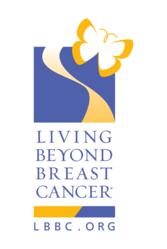 Tampa, FL (PRWEB) October 08, 2012
During the month of October, Save On Medical will be making a $5 donation to Living Beyond Breast Cancer for every procedure booked on their website. Save On Medical hopes that this will lead more patients to get the care they need, such as annual mammograms. By contributing to Living Beyond Breast Cancer, Save On Medical supports Breast Cancer Awareness Month and LBBC's mission to offer programs and services to women affected by breast cancer.
Patients will see that by booking through Save On Medical, they can afford quality health care procedures. Since 70% of specialist referrals come from primary care physicians, Save On Medical invites them, and physicians of all kinds, to keep this promotion in mind for referral decisions when prescribing diagnostic imaging services to uninsured or under-insured patients.
On a mission to provide affordable, quality care to uninsured and under-insured patients; Save On Medical offers services such as Mammograms at a third of the average cost in areas across the country. With 16% of the country uninsured, price shopping for health care is on the rise. Save On Medical provides price and quality transparency in health care along with tools for patients to become educated consumers of their own care.
Start searching for providers in your area today and help Save On Medical donate as much as possible to Living Beyond Breast Cancer. To learn how you can donate directly to LBBC visit the Donate page on their website.
About Save On Medical
Save On Medical is a resource for patients to shop for and book health care procedures. It also enables physicians to reach patients in an increasingly popular price-sensitive market. Patients are able to search for medical services by price, quality and convenience with the help of the SOM Docometer, comparing average costs of services in their region. Save On Medical allows for price and quality transparency in the health care market, which enables the patient to decide what is important to them when it comes to their care. In the same way that travel sites such as Hotels.com and Travelocity work, Save On Medical provides the patient with options and helps them to easily schedule appointments and pay for procedures stress-free and at a fraction of the price.
About Living Beyond Breast Cancer
Founded in 1991, LBBC is a national nonprofit organization dedicated to empowering all women affected by breast cancer to live as long as possible with the best quality of life. Programs and services include an educational website (lbbc.org), a toll-free Survivors' Helpline at (888) 753-LBBC (5222), national conferences, free teleconferences and networking programs, quarterly newsletters, publications for medically underserved women, healthcare-provider trainings, recordings and the Paula A. Seidman Library & Resource Center.