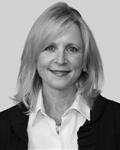 I put my customers first and do everything that I can to help them achieve their goals.
Fernandina Beach, FL (PRWEB) October 16, 2012
Carolyn Lockhart, a sales associate with the Prudential Chaplin Williams Realty Team, offers local clients expert advice and works diligently to help them meet their goals. She's well-versed in Amelia Island real estate, including desirable Amelia Island oceanfront condominiums and Fernandina Beach bank-owned homes. She also has a wealth of experience in Yulee, FL land sales and new home construction.
Prior to working in real estate, Lockhart worked for a local developer, which taught her that every situation is unique. An avid beachgoer herself, she understands why her clients are drawn to the local area. Lockhart prides herself on being an excellent listener and problem solver with a talent for overcoming unforeseen obstacles.
She says she has set two professional standards for herself that she tries to live up to in every situation. "One is to make sure that my customers are well informed about all of their options and to provide them with expert advice. The other is to put my customers first and do everything that I can to help them achieve their goals." When one of her customers was about to lose the home he and his family had been dreaming of purchasing because his bank did not come through with the mortgage he'd wanted, Lockhart took it upon herself to contact other lenders and the home builder on his behalf. She says that, "with some hard work and perseverance we were able to find a lender that could make it happen."
Lockhart and the rest of the Prudential Chaplin Williams Realty Team are committed to selling what they call the "right addresses"—the most desirable properties in and around Nassau County. Lockhart says, "It is my goal to make buying and selling real estate fun for my customers." She enjoys speaking with a wide variety of clients and getting to know what interests them most and what they need to achieve their goals. Patient and detail-oriented, she makes sure her clients receive expert-level real estate services. She says, "Being detail oriented helps me to ensure that crucial aspects of a real estate transaction are not overlooked."
A market expert with what she calls a "never-give-up attitude," Carolyn Lockhart looks forward to continuing to help local clients with their real estate needs. For more information, please call her at (904) 261-9311 or visit her online.
About Chaplin Williams
Prudential Chaplin Williams Realty is a full-service real estate brokerage serving all of North East Florida and headquartered on Amelia Island. Chaplin Williams Rentals is a full-service professional property management company also located on Amelia Island, Florida. Both companies were established by owners, Dee Chaplin and Hugh Williams. For more information, visit Prudential Chaplin Williams Realty online at http://www.chaplinwilliams.com or call 904-261-9311. Call Chaplin Williams Rentals at 904-261-0604 or visit http://www.chaplinwilliamsrentals.com