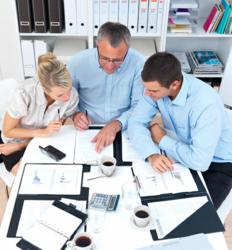 Scunthorpe, UK (PRWEB UK) 20 October 2012
Scunthorpe experienced a dramatic rise in net company growth during the first three months of the year, according to data released in the latest Duport Business Confidence Report. The company register for the area increased by 70 in the first quarter of 2012, compared to just 9 during the same period in 2011. More details on company growth can be found in the full report at http://www.duport.co.uk/scunthorpe.
In recent years, Scunthorpe has undergone a number of regeneration projects, aimed at attracting shoppers into the town centre. However, the latest development (an out-of-town shopping centre that would include Marks and Spencer and Debenhams) has been delayed due to a legal challenge by the owners of the town's The Foundry Shopping Centre, on the grounds that the development would harm town-centre trading.
Managing Director of Duport.co.uk, Peter Valaitis said:
"It seems that recent initiatives designed to stimulate the Scunthorpe economy are starting to have a positive effect. The rise in net company growth during the first half of the year is remarkable and bodes well for the second half of the year, and beyond."
Duport Business Confidence Reports are published quarterly for every area of the UK. The report for Scunthorpe provides data on a range of economic indicators, including company formations, company closures and company naming data.
Duport Business Confidence Reports are generated and released by Duport Associates Ltd. The data contained in these reports is assimilated and analysed by Duport using public record data from sources including Companies House, Office for National Statistics and Ordnance Survey. Duport Associates Ltd is a leading UK company formation agent, established in 1997 and registering around 10,000 new companies each year through its Companies House approved software.