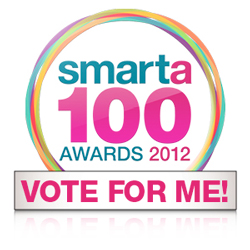 The Giving Card is counting on your vote!
(PRWEB UK) 9 October 2012
Partnered with O2, the awards have developed into the ultimate guide to the UK's savviest, disruptive, most resourceful and socially-beneficial small businesses. The Giving Card has been recognised in this list as a nationwide business with a far reaching influence; supporting businesses during the recession, raising revenue for UK charities and saving the general public hundreds of pounds every month.
The Giving Card offers discounts across six categories: Food and Drink; Entertainment; Travel and Leisure; Health and Beauty; Retail and Services. It differs from existing discount cards in the market as it is not an industry specific card and can be used in all aspects of life. Cardholders pay an annual membership of just £34.95 – which includes a £10 donation to the charity of their choice, whilst members have access to thousands of offers across the UK.
Theo Paphitis, Dragons' Den Investor and Ryman Chairman, one of the Smarta 100 judges, said of the finalists: "It just goes to show that in the face of challenging economic conditions, a credit crunch and reduced customer spending, entrepreneurs and business owners who work hard and think outside the box can still thrive in today's world." This statement resonated strongly with The Giving Card founder, Dan Taylor who started The Giving Card at the same time the credit squeeze was taking its toll on charities, who were suffering as donations dropped and David Cameron was promoting the Big Society initiative.
Voting is now under way to find the overall O2 Smarta 100 Business of the Year, winning £10,000 courtesy of O2. Winning the award would not only give The Giving Card recognition but help to expand the campaign by helping to raise a substantial amount more for charity. This is where The Giving Card really needs your help as the Smarta 100 is a voting based reward. By voting for The Giving Card, which only takes 5 seconds of your time, would be an invaluable help as really every vote does count! To vote for The Giving Card, please click here and help us to secure the top spot on the day.
The Awards final is held on Thursday 8th November at The O2, in Greenwich and the team will of course keep you posted on how The Giving Card features. So please do remember to vote, so The Giving Card can continue to help thousands of more people across the UK.