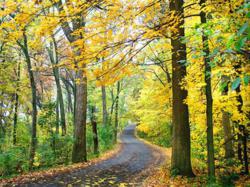 East Hartford, CT (PRWEB) October 10, 2012
October has arrived and the number of individuals and families traveling during the Halloween season continues to increase year after year. Halloween has become a major travel period with specialized events and activities taking place all over the country. Whether traveling as a couple, with friends, or with children, the attractions are endless, including theme parks for all ages, parades, spooky towns, or museums and landmarks educating about the history of Halloween. Travel Insured International provides five of the most popular destinations to travel to during the Halloween/Fall 2012 season.
Salem, Massachusetts
One of the most traveled to locations for Halloween is the home of the 1692 Salem Witch Trials, Salem, Massachusetts, which brings in an average of over 200,000 visitors per year. The most popular attractions include psychic readings, themed stores, historic landmarks, and museums. Celebrations take place during the entire month of October including carnivals, shows, costume parties, firework displays, cornfield mazes, and of course haunted houses. There are attractions suitable for both adults and children.
Sleepy Hollow, New York
In beautiful upstate New York, some of the most famous Halloween celebrations revolving around Washington Irving's Legend of Sleepy Hollow and the Headless Horseman take place. The Hudson Valley's Philipsburg Manor has been transformed into Horseman's Hollow, a haunted house complete with vampires and witches along a mile candlelit path on the grounds. This event is not recommended for children. For families traveling with children, locals suggest visiting the Great Jack–O–Lantern Blaze, a display of thousands of elaborately carved and lit pumpkins at Van Cortland Manor. Also be sure to attend the Annual Sleepy Hollow's Haunted Hayride and catch a performance of Irving's 'Legend', a dramatic reading of the classic story.
Anoka, Minnesota
Anoka, Minnesota, otherwise known as the "Halloween Capitol of the World", is known to be the first city in the United States to have a Halloween celebration in 1920. The festival begins 10 days before Halloween and features events such as Halloween parades, the annual Orange Tie Ball, pumpkin carving contests, costume contests, and ghost tours. Anoka, MN is also known to have several haunted locations which are sought out by the brave individuals who travel to in order to explore. Anoka is suitable for families traveling with children.
San Francisco, California
San Francisco is known for being a city full of haunted locations to visit. Its history of natural disasters as well as being one of the biggest boom towns during the gold rush days makes this a perfect destination for the Halloween season. It is also home to Alcatraz, one of the spookiest destinations you can visit in the country. There are also activities including Ghost Walk at City Hall, Fear Oaks Haunted Woods Trail, or Family Halloween Fest for a family appropriate activity.
Orlando, Florida
One of the best locations for traveling with young children is Orlando, Florida to visit Walt Disney World. Walt Disney World puts on "Mickey's Not-So-Scary Halloween Party", a specialized ticket event which is held on multiple evenings in October within the Magic Kingdom theme park. Families can ride popular attractions with no lines or crowds, and celebrate Halloween in a special way without worrying if it will be too frightening for children.
Travel Insured International reminds travelers who plan to get away during the Fall and Halloween 2012 Season to invest in the right insurance policy before traveling. It only takes one uninsured travel risk, arriving without expectation, to destroy a dream trip, or worse, incur uncovered emergency medical costs. Prepared travelers will plan ahead with the policy which fits their coverage need best in order to protect their travel investments.
Travel Insured International
52-S Oakland Ave.
E. Hartford, CT 06128-0568