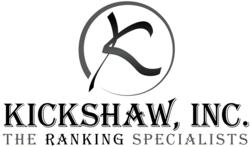 Miami, FL (PRWEB) October 10, 2012
Take control of online searches with KickshawInc.com, an easy to use site created to fill the gap in online research and ranking tools available to consumers. Utilizing a propriety formula, KickshawInc.com frees consumers from the endless hunt by providing information in a convenient and efficient manner. Primarily featuring top 10 rankings, KickshawInc.com also offers custom research and rankings for both companies and individuals.
In addition to top 10 rankings, KickshawInc.com also provides users an array of surveys, articles and fun-facts related to the individual rankings. The unique setup of the website appeals to a mass audience as it allows users to find as much or as little information as they'd like. So regardless if readers are looking for an immediate answer or for tips and explanations, KickshawInc.com will meet their particular needs and desires.
KickshawInc.com further sets itself apart from other sites by taking an interactive approach to its content. Each week new topics are unveiled and readers have the opportunity to participate in the final results by taking a quick survey. The following week, they can check back and see how their opinion stacked up against the statistical research and overall user-opinion.
In just a few months since its initial launch, KickshawInc.com already features over 100 different rankings among 10 different categories. Current topics include beauty, electronics and automobiles, entertainment, fashion, food and restaurants, home and pets, outdoors and gardening, seasonal, sports and stores and websites. Plus, KickshawInc.com is scheduled to launch additional categories such as finance, real estate, travel and relationships in the near future.
Not only does KickshawInc.com save readers time, but also money. The top 10 rankings provide a short list of items or topics so there's no need to spend money trying multiple products. The research is already done. Whether users are searching for the best deal on gardening tools, the best restaurant for chicken wings, the best brand for the latest trend or just comparing their sanity against that of other reality show junkies, KickshawInc.com has it all.
For more information, please visit KickshawInc.com.