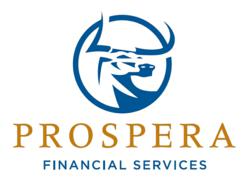 Two new offices in Texas bringing 150 million in assets under management to the firm.
Dallas, Texas (PRWEB) October 09, 2012
Prospera Financial Services announces the addition of two offices in Weatherford, TX and Fort Worth, TX. Jimmy Day of Day Wealth Management brings over 22 years of experience and was formerly with Sanders Morris Harris Inc. John Gilbert of Silvercreek Financial Group has been advising clients for over 25 years and was also formerly with Sanders Morris Harris Inc.
Jimmy Day has been in the financial industry since 1990. He has worked in banks, national brokerage firms, and formed his own wealth management company - Day Wealth Management. Jimmy joined Cummer/Moyers in 1998 and managed the Weatherford Texas office. He has a passion for helping his clients achieve their financial goals. Mr. Day likes to spend his free time with his wife and five children. His hobbies include: coaching basketball, fishing, target shooting, photography, and reading. Jimmy is truly a financial Coach to his clients.
John brings over twenty-five years of experience to his clients. His diverse financial background equips him with the ability to ask the right questions of each client, making it possible to design, implement, and manage an investment plan to match their specific goals.
John joined Cummer/Moyers in 1998. His career spans almost ten years with Nations Bank as a financial advisor to community banks and five years with Lehman Brothers as a fixed income advisor. John holds a bachelors degree in Business Administration from Howard Payne University.
About Prospera Financial Services
Founded in 1982, Prospera Financial Services, member FINRA/SIPC and a registered investment advisory, offers the flexibility and resources only found at some of the nation's largest broker dealers. Headquartered in Dallas, TX, Prospera was named Broker Dealer of the Year by Investment Advisor Magazine in 2009, 2010 and 2012. The firm supports Independent Financial Advisors nationwide. For more information about Prospera visit http://www.joinprospera.com.