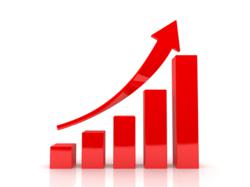 The conversion rate of a company's website should be a top priority.
(PRWEB) October 08, 2012
Experience Advertising, Inc., a well known online advertising and marketing agency based in South Florida, has announced the launch of their conversion rate optimization division. The agency has expanded its agency offerings in order to better cater to the ever broadening and evolving demands of businesses seeking support for their e-commerce marketing. In response to the demand, Experience Advertising recently announced the launch of their Conversion Rate Optimization Division which is a service dedicated to providing cutting edge strategies that effectively increase the percentage of website visitors that convert into customers or leads.
The Internet has become instrumental for businesses worldwide, not only as a tool for selling merchandise and services, but also as a means of engaging existing and potential customers. A company's ability to attract targeted traffic to their website and convert those visitors to customer sales or leads requires knowledgeable and precise strategies, as well as a conclusive and measurable understanding of conversion rate increasing methodologies.
Website conversion rates are directly proportional to how well a business can create a coherent marketing message that appeals to its intended audience. Experience Advertising CEO, Evan Weber explained, "The conversion rate of a company's website should be a top priority. We have over 10 years of experience improving the conversion rates of websites and can successfully develop the type of strategic content, campaigns, and delivery that results in progressively higher click-to-sale rates for our clients." The agency employs several techniques and have been successful at increasing the conversion rates of their clients' websites. Experience Advertising capitalizes on traffic building strategies and provides in-depth website analysis and findings reports as well suggestions to improve website aesthetics, design, trust, and site features, or even a complete redesign if necessary. Additionally, Experience Advertising incorporates multivariate testing to determine the effectiveness of a website's page elements such as layout, landing page images, the check-out process, and the overall usability of a website to determine which features produce the greatest increase in sales. Weber added, "We also help companies implement Live Chat, behavioral retargeting, sweepstakes, and contests on their websites to increase interaction and to capture pertinent visitor data that can be remarketed to, which increases overall conversion rates."
If your goal is to effectively market your website and improve its conversion rate, contact Experience Advertising, Inc. and discover how this award-winning internet marketing agency can help.