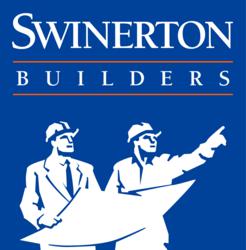 Assemble provides Swinerton with a capacity to assess the content of a model at a very high velocity.
Houston, Texas (PRWEB) October 09, 2012
With several weeks left leading up to Autodesk University (AU), the largest building information modeling (BIM) conference in the United States, Assemble Systems and Swinerton Builders are proud to announce their co-presentation, "Data Management Best Practices," is nearly sold out. The class will be co-presented by Swinerton's Director of Center for Excellence and past AU educator, James McKenzie, along with Assemble Systems' VP of Development Trent Miskelly, at the November 2012 conference in Las Vegas, Nevada.
Since spring, Swinerton Builders has performed rigorous testing of the Assemble Platform as part of their in-house technology team, Swinerton Labs. The Assemble lab is made up of BIM managers and professionals led by McKenzie, who has more than 25 years of experience in the BIM software industry. McKenzie notes "Revit 3D models contain much rich data important to builders. Getting all the data, geometry, object properties, custom parameters, and more out of Revit's unique data structure quickly and into a usable format is a critical process in model management."
Leading the testing of the Assemble Platform is Swinerton Labs' Rich Creveling, Senior Estimator, Virtual Design & Construction Coordinator. Creveling adds "Assemble provides Swinerton with a capacity to assess the content of a model at a very high velocity. We work increasingly during preconstruction with models created by project design teams. Assemble is very valuable for us in quickly clarifying the modeling practices in use by our design partners."
Trent Miskelly, VP of Development for Assemble Systems, who has been working with Swinerton Labs throughout their testing of the Assemble Platform, states "The way information is architected inside Autodesk® Revit affecs every aspect of the data extraction process. This is an area I feel we as developers address really well. I look forward to sharing our insights with more BIM experts at AU."
To find out more about the upcoming Data Management presentation for design and construction professionals, please visit au.autodesk.com.
About Swinerton Builders
The Swinerton Family of Companies provides commercial construction and construction management services throughout the Western United States and is a 100% employee-owned company. Recognized nationally since 1888, Swinerton is the preferred builder and trusted partner in every market served—proudly leading with integrity, passion, and excellence. The vision of Swinerton's Center for Excellence is to leverage the collective knowledge of their employees and is a catalyst to accelerate continuous improvement in Project Delivery. For more information on Swinerton, visit their blog SwinertonBuildsTomorrow, Facebook, Twitter, Flickr and LinkedIn.
About Assemble Systems
Assemble Systems is a BIM software developer transforming information management for the architecture, engineering, and construction (AEC) industry. The team is made up of top professionals from both the technology industry and the design and construction industry, who are dedicated to helping firms leverage BIM to achieve integrity of design, schedule and cost. For more information visit http://www.assemblesystems.com and watch our latest video, Meet Assemble Systems.