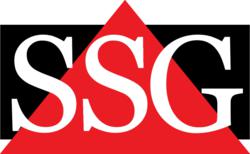 "Many consulting companies try to be everything to everybody, and we don't do that. We are specialists with small teams of full-time, focused consultants that allow us to create quality solutions that fit with each client." -Steve Steinheimer, CEO
Richardson, TX (PRWEB) October 09, 2012
October marks SSG's 15th anniversary of business in Richardson, Texas. SSG's team of compassionate consultants utilizes a focused and specialized approach in order to deliver optimized solutions for data management, as well as billing and revenue management software.
SSG made its start in 1997, after four software consultants successfully completed an implementation of Portal Infranet, a billing and revenue software suite, now owned by Oracle. At the time, the software was little known and sparsely documented, making it a challenge for company IT departments.
"It was complicated, which we liked," SSG Co-founder Jon Davis said. "We figured out how to do it, with no documentation, no formal training and when no one else was succeeding."
After Davis and his future co-founders completed the integration for a large telecommunications company, they immediately knew they had an edge and they founded SSG. Since then, SSG has become a premier software consulting company, offering custom solutions related to Oracle Billing and Revenue Management (BRM) and, most recently, Informatica Data Management.
SSG CEO and President Steve Steinheimer attributes SSG's success to company values. The company commits itself to unconventional excellence that results from a caring team.
"The SSG team truly cares about the business success of our clients, and we take the time to fully understand the issues they are having," Steinheimer said. "Trust is at the core of our company."
"Many consulting companies try to be everything to everybody, and we don't do that," Steinheimer said. "We are specialists with small teams of full-time, focused consultants that allow us to create quality solutions that fit with each client."
SSG took many strides this year. The company opened a new office in Denver, Col., and they have recently been nominated for the Greater Dallas Business Ethics Award.
For questions about SSG's services, please call 214-333-2000 or see the company website at ssglimited.com.
About SSG Ltd.
Founded in 1997, SSG, Ltd. is a Dallas-based Oracle Gold Business Partner and Informatica Channel Partner specializing in Billing and Revenue Management (Oracle BRM), Data Management (Informatica Platform and Oracle DW/BI) and Custom Software Development. As a premier software professional services firm, SSG specializes in building trust-based relationships and solving complex problems in business-critical applications for our clients. The ideal SSG client has made significant investments in technology and values a partner they can depend on to bring a depth of experience and solve their technology challenges right the first time. SSG prides itself on providing the highest quality service to its clients with an unrivaled level of professional integrity, and is also proud to have been named one of the Dallas Business Journal "Best Places to Work" for three consecutive years.