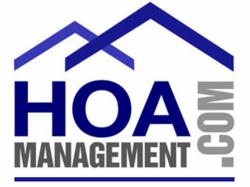 Boston, MA (PRWEB) October 12, 2012
Founded in 2006, Absolute Property Solutions specializes in the management of homeowner associations. Since their founding they have been a leader in the management of planned communities, condominiums, and cooperatives. HOA Management (.com) is proud to announce a new advertising partnership with Absolute Property Solutions.
Absolute Property Solutions has partnered with HOA Management (.com) to enhance their online presence to the HOA community in Massachusetts. To accomplish this, APS will be showcased on the HOA Management (.com) directory, with targeted advertising that focuses on their association management services. Visitors to HOA Management (.com) can learn more about Absolute Property Solutions by submitting a contact form on their landing page. Users can also click-through to Absolute's website via a link provided by HOA Management (.com).
With over twelve years of experience in management of both residential and commercial properties, Patrick Colbert, CMCA, started Absolute Property Solutions to offer his expertise in maintenance management, construction administration, and financial and budgetary planning for condominiums, cooperatives, apartments, and commercial buildings. Absolute Property Management and Patrick Colbert's dedication to personal and attentive service makes them stand out from their competition. They are a small, focused company, and their team is committed to providing superior service to their clients.
HOA Management (.com) is a leading HOA property management directory that uses targeted marketing strategies to reach out to community associations and offer them free access to its online directory. Association residents and board members are able to connect with professional management companies and service providers in their local area by searching on the HOA Management (.com) directory. To learn more about HOA Management (.com), visit http://www.hoamanagement.com or email sales(at)hoamanagement(dot)com.
###