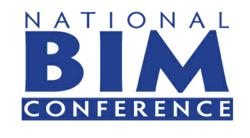 Ecobuild has enlisted technical experts from multiple disciplines to present 3 dynamic days of Revit Tech User Sessions. The goal – to deliver real-world solutions through interactive learning experiences, forums.
Centerville, MA (PRWEB) October 09, 2012
The Revit Tech User Sessions are a vital educational opportunity at the Washington, D. C., December 3-7, 2012 Ecobuild®America. The ever changing and challenging work of Building Information Modeling (BIM) demands that architecture, engineer, and construction professionals all have total command of the ever-expanding technology. Whether it is tackling the problem of collaboration and coordination among members of an extended design team or addressing the quest for a full, project-wide integrated system model, knowledge is the underpinning of a successful proposal in today's competitive climate.
Ecobuild has enlisted technical experts from multiple disciplines to present 3 dynamic days of Revit Tech User Sessions. The goal – to deliver real-world solutions through interactive learning experiences, forums for pertinent discussions, case studies, and access to industry experts.
Revit Tech User Sessions include:
Understanding the Technology for Integrated Project Delivery - If the different players on the design team are in different companies, cities or even states, how will everyone be able to work on the same project concurrently, without moving everyone to the same building? This is the challenge of IPD, and the answer resides in the cloud. In this session we will explore different technologies and how they work together to achieve the goals of IPD. The sessions span everything from cloud computing to video conferencing and techniques for optimizing telecommuting. In other words, they cover all of the communication technology you need to deliver on the promise of IPD.
Exploring BIM Workflow Through Standards - The building design and construction industry has used many systems for delivering designs and design documentation. This session explores the concept of workflow standards and teaches how to define your company's workflow standards and develop modeling objects to support that workflow.
Pushing the Boundaries of BIM Integration on Large Projects - Learn about the challenges faced and the implementation solutions developed on the largest public, private partnership project done in Revit. In this case study, more than 80% of the project deliverables were extracted from the BIM models, including architectural, structural and MEP shop drawings. Leverage this case study in your quest for a project-wide, integrated, model based system.
BIM for HVAC Design - Working with Revit MEP requires a Revit building model to begin the HVAC modeling process. Knowing how to use the Revit MEP building model is vital. Learn the proper way of working with the building model to answer the following critical questions:

Who models what?
What do I need to model?
Where is BIM being required?
When to begin the HVAC modeling process?
Why do BIM?
How to correctly use the information inside of the building model?
Performance Based Design: Design Analysis through Parametrics- Attendees will learn how to perform and interpret parametric analyses, and use the analyses results to develop design schemes that enhance design form and performance. The goal is to create a synergy between architectural spaces and features using both passive strategies and active systems.
Rapid Energy Analysis with Revit Models – Reality or Dream? - What you can and can't do with a Revit model for rapid energy analysis? This session focuses on the modeling aspect of Revit, and provides a list of do's and don'ts for getting the Revit model energy analysis ready. There will be various applications and demonstrations for achieving rapid energy analysis with Revit model.
Integrating Autodesk Revit and the COBie Process - Many government and commercial building owners (in addition to requiring BIM based deliverables) are now asking that these BIM models be delivered with "intelligent objects" that enable COBie based information exchanges. This session will de-mystify the process of creating COBie enabled BIM models with Revit with discussions and demonstrations.
Register for this important conference that features real-world, solution-based learning opportunities at http://www.aececobuild.com/registration.
###
About AEC Science & Technology®, LLC
Under the leadership of principals Richard C. Vendola, Jr., and George Borkovich, AEC
Science & Technology®, LLC (Centerville, MA), manages and produces Ecobuild®
America. Together they have a depth of experience in technology and event planning for the AEC industry, including creating and managing the former A/E/C SYSTEMS International conference and exhibition. The events cover the unique intersection where ecology meets technology. Proud member of: buildingSMART alliance™; Green Building Initiative; High Performance Building Congressional Caucus Coalition; United States Green Building Council; and Zero Energy Commercial Building Consortium.