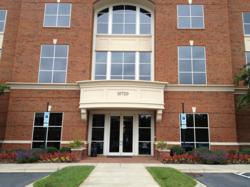 Charlotte, North Carolina (PRWEB) October 10, 2012
Fire Protection Engineering firm, Harrington Group, Inc. (d/b/a HGI, Inc. in the State of North Carolina), has a lot to celebrate this month, as October marks the fifth anniversary of the addition of the firm's Charlotte office location. Since its inception in 2007, the Charlotte office has helped the firm to provide quality fire protection engineering services throughout the Carolinas and has assisted in delivering much needed fire safety solutions for Harrington Group's clients throughout the United States, Canada, Mexico, and South America.
Over the past five years, the Charlotte office has enabled Harrington Group to effectively serve local clients in the Carolinas and provide them with valuable fire protection engineering solutions that may not have been readily available before. The firm continues to remain committed to earning the trust of many new clients in the region and grow the Charlotte office in response to their needs.
In addition to celebrating its five year anniversary, Harrington Group's Charlotte office is excited to announce that it has relocated to new office space. The address of the new location is: 10720 Sikes Place, Suite 110, Charlotte, NC 28277.
Please also note the office's new phone and fax numbers:
(704) 849-0130 (Phone)
(704) 849-0615 (Fax)
Harrington Group's Charlotte office is proud to celebrate 5 years of providing unsurpassed excellence in the fire protection engineering industry. The firm's headquarters is located in Duluth, Georgia and was founded in 1986 by Jeffrey L. Harrington, P.E., FSFPE. As Harrington Group continues to grow, it is one of the largest and most respected independent fire protection engineering and consulting firms headquartered in the southeastern United States.