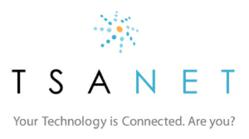 Overland Park, KS (PRWEB) October 09, 2012
The Technical Support Alliance Network (TSANet) is a not-for-profit company made up of international software and hardware companies, including Microsoft, EMC, Oracle, Citrix and Red Hat. TSANet facilitates multi vendor support between members, allowing one technology company a direct path to technical support professionals at another member company to collaborate on issues affecting customers they share.
Over 500 member companies rely on TSANet to provide the legal framework, online portals and policies that make it easy for businesses to provide multi vendor support with other companies. The new website and social media strategy was developed to help new and existing members get the most from TSANet.
Dennis Smeltzer, President of TSANet, explained that, "Most of our members are very familiar with accessing the TSANet database to contact other members' technical support teams. But over the years, many of our members have innovated creative ways to use our database and collaborative support framework. We want all our members to get the most out of TSANet by taking advantage of these innovations and by having a forum for sharing new ideas."
The innovations Dennis mentions include creating custom groups, which allow members to use the TSANet framework to create alliances with one or a few other companies. These small groups provide more flexibility by allowing group members to contact a higher level of support or creating a higher expectation for service. For instance, a group of companies could create a custom group where all members are required to coordinate on a customer issue within a set amount of time.
According to Dennis, "The primary benefit of custom groups is that they give members much more control over a multi vendor relationship, and the ability to scale that relationship to as few or as many companies as they chose."
TSANet also wants members to know about benefits, like encrypted URLs, that allow technical support specialists one-click access to the TSANet database without having to enter a user name or password.
Because many new benefits are pioneered by members, or by TSANet staff on behalf of members, TSANet needed a blog and social media platform that allowed them to share these innovations by providing a platform for members to share their thoughts and best practices.
Paul Esch, Director of Strategy and Business Development at TSANet, explains that, "The new TSANet website was developed under the guidance of our marketing committee, which is made up of employees from our member organizations. This allowed us to really understand what our members needed and to meet those needs with our new website, blog and social media program."
The website and social media program will also support TSANet's growth strategy by boosting awareness of the organization among technology companies in industries such as telecommunications and cloud computing.
The TSANet social media program includes a LinkedIn Group for members and a Twitter account to communicate best practices and industry news. The blog is separated into three topics consisting of TSANet news, industry topics and member topics with content focused on multi vendor support best practices. Follow TSANet on Twitter @TSANetTweet. Members can join the LinkedIn group at http://linkd.in/PXl2dc.
About TSANet
Founded in 1993, TSANet (Technical Support Alliance Network) is a worldwide not-for-profit alliance. TSANet provides the technology industry a relationship and engagement structure, allowing members to collaborate where mutual customer, multi vendor issues arise. Membership consists of more than 500 technology companies. Members benefit from a proven methodology, giving them a flexible process for creating and implementing partner relationships.
http://www.tsanet.org.
###