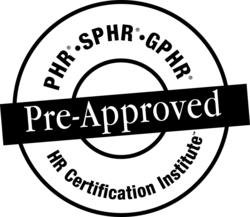 Augusta, GA (PRWEB) October 09, 2012
Please join MAU Workforce Solutions from Noon-1:00pm on Wednesday, November 7th for a Webinar titled, "Co-Employment, Safety, and Getting the Most Out of Your Contract Workforce". The Webinar will be presented by MAU General Counsel Adam Hatcher, and MAU Safety & Risk Manager, Rob Loose. This Webinar is approved for 1 Hour of HRCI Credit.
Presenters:
Adam H. Hatcher, Esq., General Counsel to MAU Workforce Solutions
Rob Loose, PHR, ASP, Safety & Risk Manager at MAU Workforce Solutions
Program Description:
If you want to improve your safety culture and avoid unnecessary co-employment liability, join us for a conversation with attorney Adam Hatcher and safety expert Rob Loose on Wednesday, November 7th. Adam and Rob will be talking about getting the most out of a contract workforce and providing handy resources for navigating joint employer workforces. The conversation will be helpful to those who use a contract workforce, as well as those who have considered using a contract workforce.
How to Register:
Visit http://www.mau.com/novemberwebinar to sign-up for the Webinar!