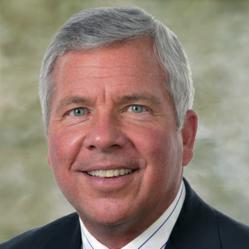 Greensboro, NC (PRWEB) October 08, 2012
The C12 Group, the US' leading provider of Executive Roundtables for Christian CEOs and business owners, announces the appointment of Michael Sipe as C12 Area Chair for San Francisco East Bay. "We are excited to expand C12's presence in California. I know Michael looks forward to Building GREAT Businesses for a GREATER Purpose," says Don Barefoot, CEO and President of The C12 Group.
As a 20 year veteran Bay Area Investment Banker, Mike has been a participant in peer advisory groups and strategic coaching organizations for many years and has experienced first-hand the practical value of engaging in strategic thinking with a select group of capable peer business leaders.
Mike says: "In my investment banking career I've evaluated over 5,000 Bay Area companies. The very finest were always built on the foundation of Biblical principles. But it's tough for Christian business leaders to swim upstream. Every believer needs a great pastor, a supportive church, to study the Bible and to be in fellowship with other believers. That's not enough for Christian business leaders, however, as they have unique challenges in their marketplace roles. For men and women in authority over the businesses God has entrusted to them, C12 provides a safe forum to grow spiritually in the company of other like-minded leaders, to build a profitable, thriving business by tapping into the collective wisdom of other executives and to leverage the power of their businesses into dynamic marketplace ministries."
C12 Groups are designed for CEO/Owners who desire to grow their businesses into all they can be in both success and significance. They focus on life-long learning and interaction among business professionals using "best practice" business tools and strategies that incorporate Biblical principles.
Buck Jacobs, a dedicated Christian, author and CEO, founded C12 in 1992. C12 is a growing network of more than 1000+ members in 75 metro areas across America and is comprised of Christian CEOs and business owners who seek to grow professionally and spiritually with other eternally focused marketplace leaders.
# # #
If you would like more information on the East Bay C12 Group, please contact Michael Sipe at Michael.Sipe (at) C12Group (dot) com or visit http://www.C12EastBay.com.
The C12 Group
4101 Piedmont Parkway
Greensboro, NC 27410
Phone: 336-841-7100
info(at)C12Group(dot)com
http://www.C12Group.com