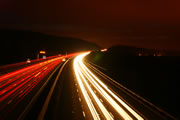 The free webinar series aims to help those who desire more traffic and more qualified traffic to their business' website
Fargo, ND (PRWEB) October 09, 2012
The first in a series of webinars, "How to Drive Website Traffic with Offline Marketing" will be hosted by Onsharp on October 18th at 10:00am. The free webinar series aims to help those who desire more traffic and more qualified traffic to their business' website. The webinars provide actionable advice that attendees can apply immediately.
Marketers, business owners, and those responsible for the results of a business's website will learn how their print materials, advertising and other traditional marketing efforts will drive more website traffic and ultimately more leads.
Other topics in the "how to drive website traffic include:

How to drive website traffic with Email Marketing
How to drive website traffic with Search Engine Optimization
How to drive website traffic with Social Media
How to drive website traffic with Blogging
How to drive website traffic with Content Creation and Distribution
How to drive website traffic with Online Payments
The webinar is free to attend but registration is required. To register, please visit https://attendee.gotowebinar.com/register/6816275347277549312.
Information about the upcoming webinars is available online at http://info.onsharp.com/drive-more-website-traffic-webinar-series.
About Onsharp
Onsharp is an interactive agency that architects, builds, and supports web-based solutions. We're passionate about technology, but not just because we think it's cool. We are experts at helping businesses understand how new technologies and trends can help them meet customer demand while improving productivity. Onsharp strives to create success in the lives of all people, businesses, and communities they serve. For more information about Onsharp, please visit us online or call toll-free at 1.866.ONSHARP.