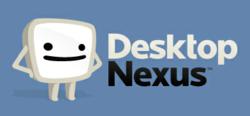 (PRWEB) October 09, 2012
Every month over five million visitors and half a million members find high-quality background images on Desktop Nexus, and now after a year in the making, parent company Maugans Corporation has announced the release of the official Desktop Nexus mobile app into the Apple App Store. Nearly a million backgrounds have been cropped, resized, and remastered to perfectly fit the HD retina and non-retina screens of iPads, iPods, and iPhones. By bringing every member-submitted image to Apple's mobile ecosystem, the Desktop Nexus app is able to offer the largest collection of iPhone and iPad wallpapers available anywhere.
In late 2009 Desktop Nexus became the global leader and most highly trafficked wallpaper and backgrounds community worldwide, experiencing rapid growth internationally, specifically in India and select portions of Europe. By forging partnerships and strategic alliances with major industry players, coupled with heavy emphasis on social integrations, Desktop Nexus and Maugans Corporation continued to expand its reach horizontally and vertically into 2012. Now the official launch of their long-awaited mobile app enters Desktop Nexus into a massive new market and structures the company for continued future growth.
For as long as cell phones have been around, so have mobile backgrounds. In the beginning, carriers and select partners maintained an ironclad, lucrative monopoly on cellular multimedia downloads, forcing consumers to pay exorbitant fees for poor quality images. Then as smartphones began to challenge industry paradigms with openness and selection, new competitors begin to materialize, aiming to fulfill the public's craving for personalized mobile background images. Many of these competitors have launched in the Apple App Store, but none have the massive reach, content base, or best-of-breed industry experience that Desktop Nexus has built over the past seven years.
In bringing all the member content on Desktop Nexus to the Apple ecosystem, consumers receive access to the largest collection of unique background images ever assembled, presented in an intuitive and palatable interface, with powerful search functionality that allows anyone to find the perfect mobile wallpaper for their taste.
Find the Desktop Nexus app (free trial or low-cost unlimited version) by searching "Desktop Nexus" in the App Store from your Apple mobile device.
--
Maugans Corporation is self-funded company headquartered in Woodstock, GA specializing in innovative global market multimedia and financial web properties.
Desktop Nexus is wholly owned and operated by Maugans Corporation.
Copyright 2012. Maugans Corporation. All rights reserved.
iPad, iPhone, and iPod are trademarks of Apple, Inc., registered in the US and in other countries.