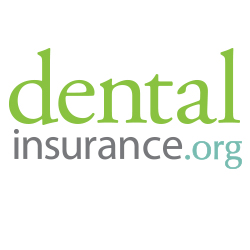 Shop and buy low cost dental insurance in 10 minutes for less!
(PRWEB) October 10, 2012
Dentalinsurance.org is excited to announce a new website design with easy to understand dental plan options on its online store.
The website offers quick shopping for low cost dental insurance, offering anyone looking for coverage to compare plans from various insurance companies and buy online within a matter of minutes. With premiums as low as $12 per month, individuals and their children, as well as seniors over age 65 can find dental insurance that will help cover cleanings, basic treatment services, sealants, fluoride and even those major unexpected dental expenses. Getting preventive, basic dental care is vital at any age to better one's overall health and well-being.
Dentalinsurance.org also features oral health resources that help consumers find useful information, like what to do in a dental emergency and top tips for optimum dental health. There are also fun YouTube videos for children on dental care and a dental insurance trends blog that is updated with new dental health topics and resources each week.
Dentalinsurance.org is powered by The IHC Group, an organization comprised of affiliated insurance carriers, marketing and administrative companies and agencies committed to providing excellent service and offering competitive health, stop-loss, short-term medical, travel and dental insurance products.
About The IHC Group
The IHC Group is an organization of insurance carriers, and marketing and administrative affiliates that has been providing insurance solutions for over 30 years. With over $1.3 billion in assets as of March 2012, members of The IHC Group include Independence Holding Company (NYSE:IHC), American Independence Corp. (NASDAQ: AMIC), Standard Security Life Insurance Company of New York, Madison National Life Insurance Company, Inc. and Independence American Insurance Company. Each insurance carrier in The IHC Group has a financial strength rating of A- (Excellent) from A.M. Best Company, Inc., a widely recognized rating agency that rates insurance companies on their relative financial strength and ability to meet policyholder obligations. (An A++ rating from A.M. Best is its highest rating.) For more information about The IHC Group, visit http://www.ihcgroup.com.