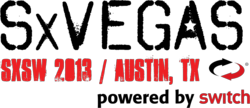 "When we started the SxVegas project, it was with companies like Rumgr in mind."
Las Vegas, NV (PRWEB) October 09, 2012
Location-based mobile marketplace Rumgr is pleased to announce its participation as a startup-level sponsor in the first ever SxVegas event, occurring in March 2013 at the South by Southwest (SXSW) conference in Austin, Texas.
SxVegas (http://sxvegas.com) is a comprehensive campaign designed to share the stories and accomplishments of the technology community that is quickly emerging in Las Vegas. SxVegas is the first project being organized by Think Vegas Tech, a non profit setup by community members to promote Las Vegas as a desirable place for entrepreneurs and startups alike. A virtual caravan of dozens of tech companies, from large data firms to newly launched startups, will trek to Austin to showcase together, as a unified group – the first ever regional representation to exhibit at the now-popular Interactive festival.
Rumgr, which recently launched a new "follow" feature to strengthen its own community of buyers and sellers, has deep ties to Vegas Tech and is very excited to be among the first to take part. They will join fellow Las Vegas based companies Switch (main sponsor), the world's largest and most powerful data center and technology ecosystem as well as Alice Receptionist (startup sponsor) as supporters of the event.
Rumgr will provide sponsored activities and/or brand presence at the following events:

40x20 Vegas Tech display at SXSW Interactive tradeshow
"Old Vegas" themed Cocktail party with open networking, startup presentations and a highlighting of the Vegas Tech scene
Official SXSW Interactive Vegas Tech Party with live entertainment
"We are extremely excited to have Rumgr as a partner and participant in the efforts taking place at South by Southwest next year," notes Gabriel Shepherd, Founder of Think Vegas Tech Inc. "When we started the SxVegas project, it was with companies like Rumgr in mind. They are one of the shining stars in our community, and we know that they among many others in the Vegas Tech community have a product and story that needs to be shared."
"SXSW is a huge opportunity to showcase your brand and get the word out to early adopters about your product – but for most startups, there is a huge barrier to entry considering the cost to demo or to sponsor a party," says Dylan Bathurst, Rumgr's CEO and Co-founder. "This is a great way to leverage the tight-knit nature of the Vegas Tech community and bring us together to show off both our own companies and our incredible community to the world at large."
About Think Vegas Tech, Inc.
Think Vegas Tech is a community-organized non-profit geared towards events and promotions of Las Vegas based tech companies, with the goal of encouraging other tech startups and entrepreneurs to consider Las Vegas for their respective companies.
About Rumgr
Rumgr is a vibrant community of people buying and selling used goods, from popular electronics to kitchenware, furniture and collectibles. Buyers browse the rummage screen to discover unique items and get the best deals in their area. Sellers love the speed and simplicity of posting their stuff for sale: take a picture and it's instantly for sale to their trusted group of friends, followers, and neighbors. For more info or to download the app, visit http://rumgr.com.