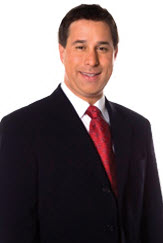 A lawsuit may also prevent other families from having to endure the same pain and suffering of the contaminated steroid shot victims and their families.
West Palm Beach, FL (PRWEB) October 08, 2012
Health officials blame tainted steroid injections for the outbreak of fungal meningitis that has killed seven people and sickened 91 others, reported The Wall Street Journal. Florida injury lawyers at Steinger, Iscoe & Greene are concerned there will be more cases identified. They also demand more oversight of the compound pharmacy industry.
As of October 7, 2012, people in nine states, including Florida, had been diagnosed with the infection. CBS News reported the steroid drug was originally shipped to 23 states. The injections were given between July and September, and those who were infected developed symptoms between one and four weeks after exposure, reported the WSJ.
"Cases like this are so alarming because patients trust medications to be safe. They trust that doctors wouldn't prescribe unsafe medications and pharmacies would not sell any drugs if they weren't safe," said Michael S. Steinger, founding partner of Steinger, Iscoe & Greene.
The majority of medications prescribed are approved by the Food and Drug Administration (FDA). This generally means they have been approved for quality, efficacy and safety.
However, as stated in The Wall Street Journal, the FDA does not stringently regulate compounding pharmacies, like the one where the contaminated steroids were produced. This means the medication from these facilities is not regulated by FDA standards. For example, the medication is not required to undergo a clinical trial and the manufacturing facilities are not inspected.
This outbreak has put a harsh spotlight on the world of compounding pharmacies. A number of people are outraged to discover that the FDA is "hampered by federal law and conflicting federal court decisions over its authority to regulate compounding pharmacies," said the WSJ.
"It's been said that FDA attempts to more strenuously regulate compounding pharmacies have been challenged in court. A large and well-publicized lawsuit that holds the drug manufacturers responsible for making and selling unsafe medications may help change the objections of those who stand to profit from selling the drugs," said Steinger. "A lawsuit may also prevent other families from having to endure the same pain and suffering of the contaminated steroid shot victims and their families."
The injections were prepared by the New England Compounding Center (NECC) in Framington, Massachusetts.
The steroid medicine was contaminated with two types fungus, aspergillus and exserohilum, according to The Wall Street Journal.
When taking on a pharmaceutical company, an experienced injury attorney can develop detailed strategies using witnesses, investigators, experts, and scientific studies to develop a plan for settling or taking client's case to trial.
Injury attorneys at Steinger, Iscoe & Greene represent clients who have been injured from using a defective or dangerous medication. Contact an experienced injury lawyer at 1-800-560-5059
About Steinger, Iscoe & Greene:
Steinger, Iscoe & Greene is a proven legal team whose number one goal is to get South Florida injury victims every dollar they truly deserve. Since 1997, the firm's lawyers have successfully handled cases that have included: auto accidents, bicycle accidents, birth injuries and medical malpractice. The entire legal team is committed to representing and fighting for injury victims' best interests, giving each client insight into Florida law and their rights.
Steinger, Iscoe & Greene is staffed with more than 26 lawyers and 120 legal professionals. Offices are located in Fort Lauderdale, Miami, Okeechobee, Port St. Lucie and West Palm Beach. Steinger, Iscoe & Greene also offers the No Fee Guarantee®, which means "you don't owe us any money unless we get money for you."