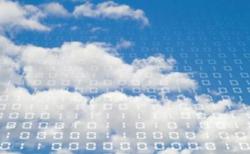 Priority One has been avoiding the cloud because it just seemed like such a vague and mysterious concept. "I like physical boxes that I can put my hands on – this cloud business seemed like a bunch of mist and fog!"
(PRWEB) October 09, 2012
Priority One, a member of the National Field Selling Association, plays a huge role in clearing services for many traveling sales crews and their magazine business. In order to continue making it profitable in this economy for their clients, they have to keep on the cutting edge of efficient technologies. Luckily, they have recently researched a switch to using a cloud server to better maximize their operating costs. They now have a better chance to serve their clients and the traveling sales crews they employ.
Earlier this year, Priority One Clearing Services contemplated building their own in-house servers for their website and database (Microsoft SQL). Knowing that improving efficiency keeps costs down for their traveling sales crews clients, they had a suggestion from one of our agents to check out "The Cloud".
Priority One has been avoiding the cloud because it just seemed like such a vague and mysterious concept. "I like physical boxes that I can put my hands on – this cloud business seemed like a bunch of mist and fog!", says Priority One employee, Jamie Cunningham. In light of that, she dove on in. "I figured it was worth checking out and seeing if it would work for us (and make sense financially too)."
In checking out what options there are out there, Priority One found Amazon Web Services. Although there were others in the marketplace, and even some that were cheaper in prices, they settled on Amazon because of it's user-friendliness. Amazon offers a few free levels and several low cost options, and the pitch is "pay only for what you use" – so I set up a few servers on their lowest "tier" and installed Priority One's proprietary in house operating system.
To Priority One's surprise, what was really nice about the Amazon Web Services was the ability to create an "image" of their servers for trying out on different levels of server. If the current server wasn't proving effective they could just instantiate another image on a "larger" server offering more memory and CPU Power. Fortunately, it was very convenient for their trials and realized it's great for load balancing. The "micro" server version was completely unusable with their application – the web server worked OK, but the database server was, allegedly, too slow, but realized that it may speed up if a better package is purchased and that could mean increased communication efficiency for their traveling sales crews clients.
After careful consideration, Priority One realized that the cloud was actually less cost-efficient for their clients and ultimately the traveling sales crews. "In the end I had tried all the way up to their large sized server (probably about halfway up the level chart) and at that point the cost was going to put us over what we were paying for two physical boxes at a co-location – at the "large" level the performance was still not as good as our physical servers. So for Priority OneClearing, the cloud is not for us, we are sticking with our physical boxes – of course your mileage may vary. I did learn a lot about the Cloud and feel more comfortable with at least the Amazon Web Services version of the Cloud, so it wasn't a total waste of time and efforts. I encourage anyone thinking about the cloud to check out Amazon Web Services, while it didn't work for us, it was easy to set up and it's pretty cheap to rule out as an option, or discover that it might work for you!" Regardless of the technology Priority One Clearing uses, their commitment to the traveling sales crews they service is most important.