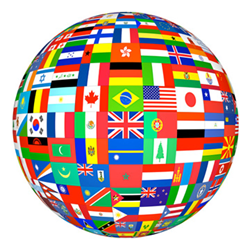 Orange County, CA (PRWEB) October 09, 2012
Escrow.com, the pioneer of online escrow services, today announced Escrow.com GM of Emerging Markets, Andrew K. Sokol, will present "Viable Transaction Protection for Both Exporters and Importers" at the 2012 Great Plains International Trade Association (GPITA) event today in Sioux Falls, SD. The presentation will highlight how Escrow Services can help increase trade while simultaneously protecting the interests of both the Exporter and the Importer.
The presentation will focus on how, unlike other methods of payment, escrow services are unique as they eliminate risk for both the Exporter, for non-payment, and the Importer, for non-delivery or misrepresentation of goods. When using escrow services, both parties agree to the terms of escrow on the escrow service provider's site and the Importer sends the agreed-upon funds to the escrow service. The escrow service then verifies the payment and instructs the Exporter to ship the goods. Upon delivery, the Importer has a pre-determined amount of time to inspect and accept the goods. Once accepted, the funds are released by the escrow service to the Exporter. The cost of using an escrow service is extremely reasonable in comparison to other cash-in-advance options and can either be paid in full by one party or split evenly between the Exporter and the Importer. "We've been doing this successfully since 1999" said Mr. Sokol, "and we are pleased to be sharing our knowledge with the GPITA attendees at this event."
Brandon Abbey, Escrow.com President and Managing Director, said, "Couple this with our participation in the US Commercial Services Featured US Exporter (F.U.S.E.) program and you can easily see that we view US Export transactions as a key vertical for our future growth."
About Escrow.com
Headquartered in Rancho Santa Margarita, CA, Escrow.com, a privately held company, has pioneered the process of online escrow services. The Company, founded in 1999 by Fidelity National Financial, has established itself as the leading provider of secure business and consumer transaction management on the Internet. All escrow services offered on this Website are provided independently and exclusively by Internet Escrow Services(SM) (IES), one of the operating subsidiaries of Escrow.com. IES is fully licensed and accredited as an escrow company and is subject to compliance with all applicable nationwide escrow regulations.