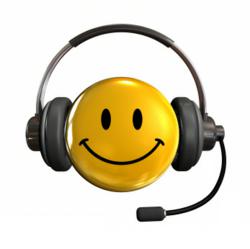 Priority One Clearing Services, Inc is one of the top four clearinghouses in the United States and processed more than three million subscriptions in 2011. It projects 15 percent growth in 2012.
(PRWEB) October 10, 2012
Companies that strive for direct relationships with their suppliers and vendors have a distinct advantage over those that don't. In the case of magazine and book clearinghouses and the traveling sales crews they service, this is almost unheard of but highly beneficial. Priority One Clearing House has made it a goal over the past several years to achieve this kind of relationship with their suppliers. Priority One is a member of the National Field Selling Association. The main goal of this organization is to uphold the direct selling standards for traveling sales crews and door to door selling companies. Luckily, Priority One has now attained this amazing achievement and is moving forward to give their traveling sales crews clients better customer service.
The first reason Priority One has a direct relationship with their publishers is the flow of information is much smoother. The level of customer service for their traveling sales crews increases because of their control over the inquiry. If they sent an order to another agency, many assumptions take place; the less assumptions they can make in this business, the better. By having a direct relationship, Priority One has first-hand knowledge of where an order is in the system and can provide each of their traveling sales crews clients much better and more accurate information. Without direct communication the answer given is usually, "we don't know anything yet", which is unacceptable.
The second reason Priority One values their direct relationships is because it gives them much more control over orders and pricing. Priority One has sought to eliminate the middle-man for many years because by using other agents or clearinghouses, they have had to pay extra processing fees and prices. Orders and order statuses are an integral part of the clearing house business and ultimately affects other traveling sales crews. If there is an issue with any of the orders submitted, Priority One has the ability to change it on the spot and clear up any confusion within a shorter amount of time than if they did not have those direct relationships.
The main reason for these direct relationships always comes down to customer service. This is beneficial for both the traveling sales crews and the customers they sell to. It has been a long and arduous task for Priority One to reach this level of commitment. Even though it has taken much effort on their part, the rewards are definitely worth it. They were recently able to send a message to all their clients and customers and let them know about this accomplishment. Priority One has cleared this obstacle and has shown the dedication and effort to their clients and their traveling sales crews and shown them that they are committed to making their business better continually.