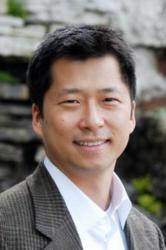 "I always tell people that if you have a mouth sore that doesn't go away after two weeks, you should have it examined," Sunwoo said. "And if you feel a lump or a bump in your neck that doesn't go away, that should be examined, too."
Stanford, CA (PRWEB) October 08, 2012
To help combat a disease that claims one life every hour in the United States, Stanford Hospital & Clinics will offer free oral cancer screenings to the public.
Physicians will provide the free screenings from 8 a.m. to noon Saturday, Oct. 20, at Stanford's Ear, Nose and Throat Clinic, 801 Welch Road, Palo Alto.
Screening is quick and painless. It involves a brief risk assessment that covers the patient's medical and dental history, as well as alcohol and tobacco use. As part of the physical exam, doctors will use a high-powered light to detect lesions. Resources for smoking cessation and information regarding low-cost dental care will be made available.
Of the 40,000 Americans who will be newly diagnosed with an oral cancer this year, little more than half will survive for more than five years. That low survival rate is largely because oral cancers are often not discovered until they have reached a late stage of development or have metastasized to another part of the body. More than two-thirds of all oral cancer diagnoses occur in the last two stages of the disease.
That reality makes it all the more important that people with high-risk factors ask their dentist or physician to give them an oral cancer screening or take advantage of the free screening event at Stanford, said John Sunwoo, MD, assistant professor of otolaryngology-head and neck surgery.
The main risk factors for oral cancer are smoking and non-smoking tobacco use, such as chewing tobacco. Other risk factors include alcohol consumption and, for cancer of the lip, sun exposure.
While most oral cancers are still found in patients over age 50 who have smoked, the fastest growing segment of patients with oral cancer (specifically tonsillar and base of tongue cancer) are younger than that and often non-smokers, according to Sunwoo. In this group of patients, the cancer is believed to be related to HPV (human papilloma virus), particularly version 16. HPV is the same virus linked to cervical cancer in women.
Sunwoo and other physicians worry about people who are not regularly seen by a dentist or primary care doctor. "It's pretty clear that many people who are at risk may not be aware of a lesion because they're not getting regular check-ups," Sunwoo said.
Oral cancer may appear as a very subtle ulcer or a large mass, and it may be painless. "I always tell people that if you have a mouth sore that doesn't go away after two weeks, you should have it examined," Sunwoo said. "And if you feel a lump or a bump in your neck that doesn't go away, that should be examined, too."
Free parking for the event is available behind the clinic building. For more information, call 650.427.9777, e-mail oralcancer(at)stanford(dot)edu or visit med.stanford.edu/ohns/news/ocs.html.
About Stanford Hospital & Clinics
Stanford Hospital & Clinics is dedicated to providing leading edge and coordinated care to each and every patient. It is internationally renowned for expertise in areas such as cancer treatment, neuroscience, surgery, cardiovascular medicine and organ transplant, as well as for translating medical breakthroughs into patient care. Throughout its history, Stanford has been at the forefront of discovery and innovation, as researchers and clinicians work together to improve health on a global level. Stanford Hospital & Clinics: Healing humanity through science and compassion, one patient at a time. For more information, visit stanfordhospital.org.