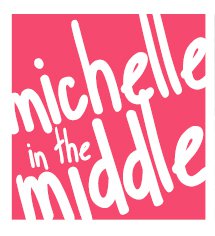 The blog is helpful for parents who are embroiled in an emotional middle school situation with their child. - Michelle Icard
Charlotte, NC (PRWEB) October 10, 2012
On her new website MichelleintheMiddle.com, Michelle Icard bravely tackles a topic that baffles many parents – the middle school teenager. Icard, who also created the Athena's Path and Hero's Pursuit social leadership curriculum for teens, (http://www.michelleinthemiddle.com) shares expert opinions and resources, timely tips and information and support to help parents make sense of it all.
Because of the changing social, physical and emotional dynamics of the early teen years, middle school becomes more than books, tests, and grades. Children are quickly introduced to a different and often challenging social scene. Friendship, dating, bullies, exclusion, popularity, cliques, independence, mean girls, hormones, attitudes, peer pressure, drama … it's a lot for a child to handle. As a parent, this new territory can be tricky to navigate. It's difficult knowing when to "step in" and when to "step out" of your child's social experience, especially as this emerging young adult stops communicating.
Icard draws on her experience with her social leadership programs, Athena's Path & Hero's Pursuit, which have been implemented in five states at over thirty schools. She has worked with middle school teens for ten years teaching skills and processes to handle the social drama common to this age. MichelleintheMiddle.com is her answer to parents who asked for the same practical, easy-to-follow advice that their children received in Athena's Path and Hero's Pursuit. "These programs come full circle when we can help both parents and their children get on the same page to help handle the drama of middle school," says Icard.
"My goal is to give parents the information and tools they need to confidently guide their children through middle school," says Icard. "Sometimes, the advice might seem practical or logical but it can be hard for a parent to think through on their own if they're entangled in an emotional situation with their child. Or, it might mean a whole new solution that they had never considered."
Her topics include bullying, trends in middle school, how to help your child solve his own problems, how to step out of the drama and into a leadership role and even the import role of middle school rebellion. She shares information from other sources, as well as her own experience as a tutor, skills coach and the mother of two pre-teens.
One appreciative mom recently called Icard the "the voice of reason during random, emotional moments" saying, "I wanted to thank you for the talking points that have become part of my mom arsenal. They have helped me more than you'll know. I specifically use, 'that's normal' and 'everybody tries on identities in middle school.'"
The website is aimed at parents but is read and commented on by teachers, counselors, administrators, youth leaders and others who work with middle school teens. One middle school teacher said, "Michelle, I am always thankful for your thought-provoking posts."
Parents, educators and other youth leaders can follow Michelle's blog directly on the website at http://www.michelleinthemiddle.com, on her Facebook page http://www.facebook.com/middleschoolrelief or through Twitter @michelleicard.
About Michelle in the Middle:
Michelle Icard writes http://www.MichelleintheMiddle.com, a humorous but helpful blog with tips and information for parents with middle school teens. She is the creator of Athena's Path and Hero's Pursuit, social education curriculum for middle schools teens that is taught in schools and summer camps.