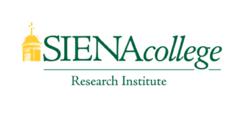 With a month and two more debates to go, Pennsylvania's direction on the road to the White House remains in doubt.
Loudonville, NY (PRWEB) October 09, 2012
Siena College Pennsylvania Pre-Election Poll:
Casey Leads Smith 44% to 35%
Pennsylvania, Another Swing State? Obama 43%, Romney 40%, Undecided 12%
Senator Bob Casey Jr. leads Republican challenger Tom Smith by nine points, 44 percent to 35 percent a month to go before the election, according to a new Siena College Research Institute (SRI) poll of likely Pennsylvania voters released today. President Barack Obama is the choice of 43 percent of likely voters while Governor Mitt Romney has the support of 40 percent of Pennsylvania voters.
"Bob Casey has a lead well outside the margin of error over Tom Smith and is ahead in the Philadelphia area as well as in northeastern PA and in the west. But Pennsylvania's 20 electoral votes suddenly appear to be up for grabs as this poll shows Obama only up by three points despite a large lead in Philadelphia, the west and northeastern Pennsylvania. Romney not only has Republican support but now leads in vote rich areas outside of Philadelphia and also in the central part of the state," said SRI's Director Don Levy.
Obama is viewed favorably by 49 percent and unfavorably by 44 percent of voters while Romney has a 40 percent favorable and 49 percent unfavorable rating. Casey has a 40 to 34 percent favorable but is unknown to a quarter of voters while Smith has a 27 to 26 favorable with nearly half not having an opinion.
"With a month and two more debates to go, Pennsylvania's direction on the road to the White House remains in doubt. The final tally depends upon the sizable group of voters that in early October had yet to decide. With clear differences in the Presidential race by party and area, turnout will make the difference," said Levy.
This Siena College Pennsylvania Pre-election Poll was conducted October 1-5, 2012 by telephone calls to 545 likely voters. A likely voter screen was applied to the sample of registered voters identified through random digit dialing sampling via both land and cell phone calls. Data has been statistically adjusted to reflect party registration, gender and age. It has a margin of error of +/- 4.2 percentage points. The Siena College Research Institute, directed by Donald Levy, Ph.D., conducts political, economic, social and cultural research primarily in New York State. SRI, an independent, non-partisan research institute, subscribes to the American Association of Public Opinion Research Code of Professional Ethics and Practices. For more information, please call Donald Levy at 518-783-2901. Survey cross-tabulations and frequencies can be found at: http://www.Siena.edu/SRI/SNY.