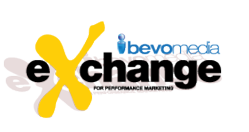 (PRWEB) October 09, 2012
1.) Auto Optimized Sales Funnel Tracking – Users can now track their entire sales funnel process with added step tracking functionality. Users have the ability to rotate, geotarget, timetarget, etc. each page throughout their sales funnel. Users can even enable the CPAOptimizer for their funnel tracking, and the Bevo tracker will automatically display the highest converting version of each page within the funnel.
2.) Complete Tag/Pixel Management – Users have the ability to place multiple pixels from different services in a single Bevo Tag, which users can place on their page once and manage from within the Bevo Media Interface. Users can add, edit or delete tags from multiple campaigns and traffic sources with a click of a button.
3.) More traffic sources integrated – Bevo has added the following traffic sources into their tracker: Facebook, Jumptap, Generic Mobile, Email, TV, Radio, Print, Chat Services, Re-Marketing, & Direct Phone Transfer
4.) Link Shortener Option – Users now have the option to shorten their tracking links. This option is available on the output page of the 'Create New Tracking Campaign' Process.
Bevo Media is constantly adding new feature's and will continually update users on new developments.