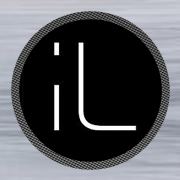 Shelton, WA (PRWEB) October 10, 2012
http://www.imaginelifestyles.com Join other auto enthusiasts and experience the excitement of driving an exotic supercar. Continuing to Washington State, Imagine Lifestyles brings this experience without a large price tag.
Dates – October 11th – 14th
Imagine Lifestyles offers up an autocross driving experience at the Port of Shelton running October 11th – 14th. At this event, drivers get to experience the thrill of driving or a ride-along experience in exotic cars including:

Ferrari F430
Ferrari 599
Lamborghini LP-550
Lamborghini LP-560
The Ultimate Driving Experience includes:

3 Laps around a professional autocross course on Sanderson Field Airport runway
Professional pictures and video available
Upcoming events include the greater San Francisco and Los Angeles areas. To save your spot for this event or future Ultimate Driving Events register today.
About Imagine Lifestyles
Imagine Lifestyles provides exotic car rentals, boat and condo rentals in Miami, New York, Philadelphia, Chicago and Los Angeles. For Imagine Lifestyles clients, every whim from social to culinary, from transportation to accommodation, as well as the full spectrum of recreation in between is part of the luxury service.
Imagine Lifestyle's Luxury Living blog provides the inside scoop on maintaining a luxury life in any of its destinations; including events, where to shop, eat and be entertained.