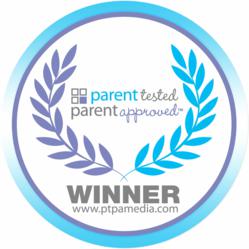 We are incredibly excited that retailers will be able to test out these winning products first hand at the All Baby & Child Show this month!
Toronto, Ontario (PRWEB) October 09, 2012
The ABC Kids Expo is about to begin and companies across North America will be showing off their new and innovative products for babies, toddlers and expecting mothers. This year, attendees will find even more exciting products such as The Boppy Pillow and the Ubbi diaper pail proudly displaying the PTPA Seal of Approval.
PTPA Media has North America's largest testing community – a credible third party resource for consumers with over 60,000 volunteer testers.
"Seeing the PTPA Winner's Seal on a product package or website helps consumers identify products that have been tested and recommended by other consumers. It's like shopping with one's best friend," says PTPA Founder and CEO, Sharon Vinderine.
Since 2008, PTPA has evaluated thousands of products and services from leading manufacturers and emerging brands. Because independent parents evaluate these products in their own homes, PTPA winners are chosen based on merit and consumer experience – not on commercial considerations.
PTPA Media has become a recognized source by the media for credible and reliable recommendations for their audiences. Recognized TV personality, PTPA Founder and CEO Sharon Vinderine has presented PTPA Award winners on over 70 morning shows including the Rachael Ray Show, Fox and Friends, Canada AM and Global.
Here are just a few of the innovative new products to receive the PTPA Winner's Seal of Approval for their most recent 2012 campaigns:
Stork Craft Furniture: Timeless, elegant designs made with durable materials and built-in safety features make these nursery furnishings must-haves for every budget.
Angelcare Bath Support: This comfortable, ergonomic, durable, non-slip, easy-to-clean support creates a more pleasant bathing experience for both parent and baby.
Dolphin Organics: This product line was uniquely developed for baby's gentle skin. They're all pH balanced, naturally tear-free and even available fragrance free.
Motorola MBP33 Video Baby Monitor: Packed with impressive features, parents experience peace-of-mind knowing their babies can be seen, heard and comforted day or night.
The Owie Pillow: When experiencing abdominal discomfort from seat belts due to pregnancy, recent surgery or wounds, this pillow disperses pressure and alleviates pain.
Smoobee - Magic No Cry Brush: No more tears or tantrums! This uniquely designed hair brush effectively prevents snagging and kids fall in love with hair brushing!
Spectra 9 Breast Pump: Perfect for on-the-go moms who pump often and don't want to lug around a bulky breast pump. Strong, effective, light and easy-to-use.
For a complete list of award winners, visit the ABC Kids Expo section on their newly updated website.
About PTPA Media Inc.
PTPA Media provides an objective framework for appraising and promoting new products designed to enrich family living. The company's mission is to marry innovative companies with discerning consumers, to improve consumer access to quality products and services for their families and homes.