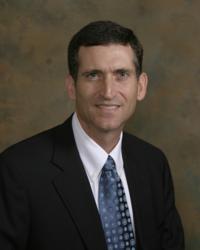 ...this trial can provide patients access to this advance in chemotherapy treatment.
Charleston, S.C. (PRWEB) October 09, 2012
Roper St. Francis Cancer Care(RSFCC) and Charleston Hematology Oncology Associates(CHOA) announced today that patients are now being accepted for participation in the third phase of national clinical trial study for the breast cancer chemotherapy drug TDM-1.
"TDM-1 is a very promising new agent for patients with Her-2 positive breast cancer. Its effectiveness has been proven in earlier trials and its approval is expected in the near future," said David Ellison, MD, Medical Director Roper St. Francis Cancer Care. Dr. Ellison is the lead investigator in the TDM-1 clinical trials at Charleston Hematology Oncology Associates which is located in the Roper St. Francis Cancer Center. "In the interim, this trial can provide patients access to this advance in chemotherapy treatment."
Ellison explained that about 25 percent of breast cancer patients have tumors that generate a protein called HER-2, which tends to make their disease more aggressive. TDM-1 is designed to slow or stop the tumor growth. Currently, CHOA/RSFCC is the only phase three study location in the Charleston area.
"In the previous TDM-1 trials, patients have traveled from neighboring cities and states in order to participate. One patient continues to come for treatment from the Bahamas," said Ellison. "However in order for a person with breast cancer to participate, the patient must meet very strict criteria and will be screened very closely."
Ellison said that patients with Her-2 positive metastatic breast cancer who have received previous Taxane (Taxotere, Taxol, or Abraxane) and Herceptin therapy may be considered. People who volunteer to receive the drug will be observed to monitor its effects. It is through these trials that investigational new drugs are tested to determine whether they can benefit human beings.
Breast cancer is the most common cancer among women worldwide, with about 1.4 million new cases diagnosed each year and more than 450,000 women dying of the disease annually, according to the World Health Organization's International Agency for Research on Cancer.
What are the potential benefits from participating in a clinical trial?
•The opportunity to become involved in the research of an investigational drug that would otherwise not be available. (Additional treatment options)
•The possibility of free study medication.
•Contributing to medical science which may help yourself and other patients now and in the future.
Breast Cancer patients interested in participating in the clinical trial should speak with their doctor and can also contact Debbie McNeal, the Clinical Research Manager at CHOA by calling (843)266-2540 or emailing her at researchmanager(at)choasc(dot)com.
All clinical trials underway at Charleston Hematology Oncology Associates can be found on a new website portal http://choasc.com/clinical-research.php .
TDM-1 was created by biotechnology producer Genentech, a subsidiary of Roche.
*October 2012 is Breast Cancer Awareness Month and Roper St. Francis Healthcare is proud to once again offer free breast health screenings during the annual Ladies Night Out. This year the event will take place Oct.16, from 5 – 8:00 p.m. at Roper Hospital located at 316 Calhoun Street in Charleston. Clinical breast examinations, educational materials and refreshments are included at no cost, but participants must register in advance for Ladies Night Out by calling 402-CARE (2273).
About Roper St. Francis Healthcare
Roper St. Francis Healthcare is the South Carolina Lowcountry's only private, not-for-profit healthcare system. The 657-bed system consists of 90 facilities and services in nine counties. Member hospitals include Roper Hospital, Bon Secours St. Francis Hospital, Mount Pleasant Hospital and Roper Rehabilitation Hospital. Roper St. Francis Physician Partners is a comprehensive network of more than 200 physicians that covers a complete range of primary care and 20 subspecialties. With more than 5,200 employees, RSFH is Charleston's largest private employer. Ranked No. 41 among the Top 100 Integrated Health Networks in the nation, Roper St. Francis Healthcare annually earns numerous national awards recognizing high levels of patient, physician and employee satisfaction. For more information on RSFH, go to http://www.rsfh.com.