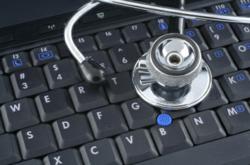 It is difficult to find anything but good news here. It's been a slow and steady climb out of the recession. However, jobs are being added, layoffs are way down, unemployment is dropping and even worker participation is going back up.
(PRWEB) October 09, 2012
Continuing the momentum from last month's layoff report which unveiled a drastic plunge in corporate layoffs mid quarter; September's dramatic announcement from the global outplacement firm Challenger, Grey and Christmas, showed this year's 3rd quarter netting the lowest number of total layoffs since 2000. September's job cut report alone was the single lowest number the nation has been able to boast since 1997 and the country was enjoying the fruits of the 90's Tech Boom. "Layoffs are definitely at pre-recession levels," said John A. Challenger, chief executive officer of Challenger, Gray & Christmas. (challengergray.com, 10/4/12)
"It is difficult to find anything but good news here. It's been a slow and steady climb out of the recession. However, jobs are being added, layoffs are way down, unemployment is dropping and even worker participation is going back up. At the same time, the Healthcare Industry is leading the way. There isn't much to complain about," says Del Johnston, Manager of Client Relations at MedZilla.com.
New indications suggest that, not only is the economy recovering, but it may have been doing better earlier than previously depicted. Every year, the Current Employment Statistics (CES) take surveys; and the employment estimates are scaled into general, but inclusive accountings of the employment situation for March. These data are compiled directly from state unemployment insurance tax records which are filed by the employers themselves. The announcement was made at the end of last month that the initial findings indicate an actual upward adjustment to the March 2012 total nonfarm employment. This adjustment amounted to 386,000 additional jobs that were added last year, but not reported in the monthly situation reports because of under reporting by the employers. (bls.gov, 9/27/12)
According to the Washington Post, the extra jobs added could potentially mean a major boost in the timeline for the nation's economic recovery. If the numbers are correct, the past year the economy has been underestimating employment growth by an average of 32,000 positions every month. The Hamilton Project, an Advisory Council of academics, business leaders, and former public policy makers founded by a non-profit educational research think-tank, estimates that "if the U.S. economy had in fact been adding, on average, 194,000 new jobs each month over that period instead of 162,000, then the country would be on pace to get back to full employment by 2021 rather than after 2025". (washingtonpost.com, 9/27/12)
"This is really mind blowing news during a period when consumer confidence is the real meal ticket for these companies. Whether they decide to invest in new employees or make major expansions depends entirely on how they think people are going to spend. When reports come out like this, it can't help but start a real domino effect, boosting consumer's, even the nation's confidence up a notch. That's good for everyone," John Burkhardt Managing Director of Medzilla.com.
The most recent Business Roundtable survey of CEO's overseeing the largest corporations in the nation found at least 30 percent were anticipating raising their capital expenditures over the coming six months while almost the same amount were expecting to be adding to their employment payrolls as well. (challengergray.com, 10/4/12) Companies are seizing the momentum by adding innovative new job opportunities, such as nursing hotlines for triaging patients, and work from home nursing jobs from major health insurance companies like Aetna, and Blue Cross and Blue Shield. (fonemed.com)
Blue Cross Blue Shield of Michigan also announced it's investing $600,000 in 20 elementary schools across Michigan supporting healthy lifestyle programs for the 2012-2013 school year, developed by the Michigan Fitness Foundation in partnership with Wayne State University's Center for School Health. "We are very excited to join this partnership and the take the lead in promoting the health and well-being of so many of our children, many of whom reside in Michigan's most underserved communities," says Dr. Nate McCaughtry, director of the WSU's Center for School Health. (streetinsider.com, 9/26/12)
Medzilla.com is one of the most notable and essential resources for accessing and finding healthcare, pharmaceutical, and bio-tech employment information on the internet. Their employment experts connect skilled and experienced workers with top industry employers.