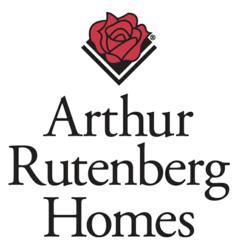 American Eagle Builders will focus on building in the greater Greenville market as well as The Cliff Communities...
Clearwater, FL (PRWEB) October 10, 2012
Arthur Rutenberg Homes is pleased to announce the latest member to its franchised building family, American Eagle Builders, Inc. run by President, Bruce Pasquarella, who brings a wealth of energy, experience and salesmanship to this new franchise.
Bruce has successfully operated American Eagle Builders for the past ten years building custom homes primarily in Greenville, Pickens and Oconee counties. He is a Clemson graduate with over 29 years experience in construction, having worked as both as a tradesman and as a project manager for multi-million dollar commercial & residential projects before forming American Eagle in 2002. Bruce has also served many years in various roles for the Home Builders Association of Greenville, SC, including President for the 2009 term.
With this new franchise, Bruce has already identified a location for his first model home and hopes to begin construction as early as possible. We're excited to have Bruce on-board and believe he will contribute greatly to our continued growth in the Carolinas.
American Eagle Builders is located in Greenville, South Carolina and will focus on building in the greater Greenville market as well as The Cliff's Communities to the north near the state border with NC border. To learn more about building an Arthur Rutenberg home in the Greenville area, call American Eagle Builders, Inc. at (964) 879-8081.
About Arthur Rutenberg Homes
Arthur Rutenberg has been a respected name in Florida homebuilding since 1953, when he built his first home upon the four "cornerstones" that would make him legendary: design, craftsmanship, service and responsibility. Today, Arthur Rutenberg Homes, Inc. is one of the largest networks of independently owned and operated homebuilding companies in the nation, with franchised homebuilders throughout Florida, North Carolina and South Carolina. For further information, contact Gabriella Nelms at 727-536-5900.