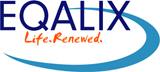 We are very pleased to bring together these key thought leaders to establish the Eqalix Scientific Advisory Board.
Reston, VA (PRWEB) October 09, 2012
Eqalix has announced its Scientific Advisory Board (SAB). Joining Peter I. Lelkes, Ph.D., Chief Scientific Advisor are two world-renowned physicians, surgeons/authors who bring expertise in key areas that will be invaluable in transitioning Eqalix' pipeline programs from discovery to the clinic.
"We are very pleased to bring together these key thought leaders to establish the Eqalix Scientific Advisory Board," stated Joseph P. Connell, Eqalix CEO and Chairman of the Board. "I have worked with Drs. Gold and Goldman for years and have always admired their abilities. Dr Lelkes' technologies will make a profound impact upon aesthetic dermatology, wound healing and regenerating blood vessels, nerve endings and damaged organs with the guidance of this distinguished panel. It is not cliché in any manner when I say that we are thrilled to work with this team. We look to their guidance, industry knowledge and network to help deliver these therapies into clinic and prospective patients as soon as possible, as I am confident our technologies will make a difference," said Connell.
The members of the Eqalix Scientific Advisory Board are:
Peter I. Lelkes, PhD: Chief Scientific Advisor; Dr. Lelkes is the Laura H. Carnell Professor and Founding Chair of the Department of Bioengineering in the College of Engineering at Temple University and the Inaugural Director of the Institute for Regenerative Medicine and Engineering (TIME) at Temple University's School of Medicine. While at Drexel, Prof. Lelkes directed an interdisciplinary program in tissue engineering and regenerative medicine, focusing on nanotechnology-based biomaterials and soft tissue engineering, employing developmental biological principles to enhance the tissue-specific differentiation of embryonic and adult stem cells. Dr. Lelkes has organized several Keystone conferences and published more than 160 peer-reviewed papers and 45 book chapters and made more than 400 presentations nationally and internationally.
Dr. Lelkes' basic and translational research has been support by federal (NIH, NSF, NASA, DOE) and state funding agencies, (NTI and Dept. of Commerce, Tobacco Settlement Funds) and private Foundations, including the Coulter Foundation. Most recently, Dr. Lelkes has been named Director of the Surgical Engineering Enterprise, one of the major initiatives of the strategic plan of Drexel University's College of Medicine. In addition, Dr. Lelkes has been the team leader for tissue engineering at the Nanotechnology Institute of Southeastern Pennsylvania (NTI) and is the Co-Director of PATRIC, the Pennsylvania Advanced Textile Research and Innovation Center, focusing on BioNanoTextiles and Stem Cell Biology.
Dr Lelkes stated, "I am delighted and excited to partner with Eqalix to translate our inventions from the bench to the bedside in a timely fashion."
Mitchel P. Goldman, MD, Scientific Advisor, Founder and Medical Director of Goldman Butterwick Fitzpatrick, Groff & Fabi, Cosmetic Laser Dermatology. A graduate of Boston University, Summa Cum Laude, and the Stanford University Medical School, Dr. Goldman is a Volunteer Clinical Professor in Medicine/Dermatology at the University of California, San Diego. Dr Goldman is Board Certified by both the American Board of Dermatology and the American Board of Cosmetic Surgery.
He is a fellow of the American Academy of Dermatology, American Society for Dermatologic Surgery, American Society for Laser Medicine and Surgery, American Academy of Cosmetic Surgery and the American Society of Liposuction Surgery. He is former President of the American College of Phlebology and President-Elect of the American Society for Dermatologic Surgery. He presently serves on the Board of Trustees for the American Academy of Cosmetic Surgery. He also has authored and/or co-authored 21 Textbooks on Dermatology, Sclerotherapy, Ambulatory Phlebectomy, Cutaneous Laser Surgery, Cellulite and Dermatologic Surgery as well as over 300 peer-reviewed publications and textbook chapters.
Dr Goldman added: "I am very interested and excited to work with the Eqalix team to make these technologies a success. I believe that my background lends well to truly shaping the successful commercialization of these products for my patients to improve outcomes."
Michael Gold, MD, Scientific Advisor, Dr. Michael H. Gold is the founder and medical director of Gold Skin Care Center, Advanced Aesthetics Medical Spa, The Laser & Rejuvenation Center, and Tennessee Clinical Research Center. Dr. Gold is a board-certified dermatologist and dermatologic surgeon who oversees the various facets of the Center's operations; a combination of medical and surgical dermatology, cosmetic dermatology, aesthetic services and research endeavors. Dr. Gold serves as Clinical Assistant Professor at Vanderbilt University School of Medicine in the Department of Dermatology as well as the Vanderbilt University School of Nursing.
Dr. Gold is also honored to serve as Visiting Professor Dermatology at Huashan Hospital of Fudan University in Shanghai China as well as the No 1 Hospital of China Medical University in Shenyang, China. Dr. Gold is also Visiting Professor at First People's Hospital, Plastic Surgery Department of Foshan in Guangzhou, China. Dr. Gold serves as President of DASIL (The Dermatologic and Aesthetic Surgery International League) and TSLMS (Tennessee Society for Laser Surgery and Medicine) and Treasurer of the American Society of Photodynamic Therapy. Dr. Gold also serves on the board of the 5-Continent Congress (5CC). Dr. Gold states: "I am very excited by the potentials which exist with this company and their technology. We all look forward to a successful relationship which will be a beneficial to our patients."
About Eqalix:
Eqalix is an emerging Regenerative Medicine company with a goal of enhancing the quality of life of consumers and patients by providing novel nano-materials for the repair and regeneration of diseased, traumatized, and aging tissues. Our innovative technologies are intended to revolutionize the unmet needs in multiple commercial and therapeutic applications in the Regenerative Medicine space.
Eqalix has received exclusive commercial licenses from three prominent institutions (University of Pennsylvania, Drexel University and Children's Hospital of Philadelphia) for several groundbreaking technologies being developed in the fields of aesthetic dermatology, the consumer market for wound treatments, acute and chronic wounds requiring skin replacement, vascular replacements, and the repair of traumatic damage to peripheral nerves. Another area of potential application is the creation of tissue replacement to augment or support internal organs.
Eqalix plans to use these technologies to develop and commercialize: (a) plant-protein based nano-fiber scaffold for use in aesthetic dermatology and wound healing markets; (b) small- diameter hybrid vessels that foster the creation of a functional endothelium after implantations; and (c) 3-Dimensional tissue scaffolds with adjustable properties for organ and tissue replacement and repair.
The technologies move the bar higher and intend to replicate the function of damaged, diseased or aging tissues by providing "implants" or scaffolds that are non-immunogenic, bio-compatible, and intended to restore the features and function of the damaged tissue by using the body's own repair mechanisms. Eqalix is attempting to create skin without contamination, blood vessels without clotting, nerve endings without donors and organ repair beyond current capabilities. These lofty goals, although seemingly futuristic, are in the immediate realm of scientific possibilities today and at Eqalix.
Eqalix plans to further develop and introduce these advancements in a three-staged approach focusing initially on early revenue generation from consumer products, moving onto wound healing and therapeutic dermatology and later advancing through the full regulatory approval process for cardiovascular and neurological repair segments over a five-year period. The technologies show promise of significant advancements and could offer a paradigm shift in the treatment of various injuries and medical conditions.
Eqalix, Inc. is a privately held Virginia based C-Corporation located at:
1900 Campus Commons Drive
Suite 100
Reston, VA 20191
Contact: Joseph P. Connell, CEO
910.233.0806
Safe Harbor Statement
This release includes forward-looking statements covered by the Private Securities Litigation Reform Act of 1995. Because such statements deal with future events, they are subject to various risks and uncertainties and actual results for fiscal year 2012 and beyond could differ materially from the Company's current expectations. Forward-looking statements are identified by words such as "anticipates," "projects," "expects," "plans," "intends," "believes," "estimates," "targets," and other similar expressions that indicate trends and future events.
Factors that could cause the Company's results to differ materially from those expressed in forward-looking statements include, without limitation, variation in demand and acceptance of the Company's products and services, general business and economic conditions beyond the Company's control, timing of the completion and integration of acquisitions, the consequences of competitive factors in the marketplace including the ability to attract and retain customers, results of continuous improvement and other cost-containment strategies, and the Company's success in attracting and retaining key personnel. The Company undertakes no obligation to revise or update forward-looking statements as a result of new information, since these statements may no longer be accurate or timely.