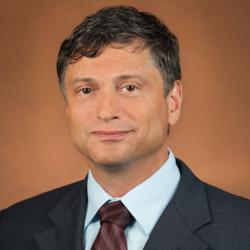 When I see a patient, I see the individual as a person with cancer first, and then as an oncologist treating the patient second.
Downey, California (PRWEB) October 08, 2012
Dr. Lombardi was born in Boston, MA and was the class Valedictorian at Wilmington High School. He majored in Biochemistry at Bowdoin College, graduating magna cum laude, and won a student summer research fellowship at Harvard Medical School. He received his M.D. at the University of Rochester School of Medicine and continued his summer research at Harvard.
He completed his internship and residency in Internal Medicine at the University of Michigan Hospitals, where he won the House Officer Research Award. He did his Medical Oncology Fellowship at the National Cancer Institute in Bethesda, MD, and did postgraduate fellowships in Molecular Genetics and Molecular Biology at the National Institutes of Health.
He was on the faculty at Washington University School of Medicine (then ranked #2 by the US News & World Report), where he specialized in breast and genitourinary cancers at the Siteman Cancer Center at Barnes-Jewish Hospital (then ranked #6 among US hospitals).
Because of his commitment to the cancer research, he enrolled into a Master's Degree Program in Clinical and Translational Investigation at the Kellogg School of Science at Technology at The Scripps Research Institute and Scripps Translational Science Institute in La Jolla, CA. Utilizing start-of-the-art genomics, proteomics and metabolomics, Dr. Lombardi focused his laboratory work on high fat diets and how they contribute to tumor aggressiveness. He will be coming from Scripps Cancer Center and Scripps Mercy Hospital.
Dr. Lombardi has received numerous honors and awards throughout his career, including a Physician-Scientist Training Award from the Department of Defense for U.S. Army Medical Research and Materiel Command's Breast Cancer Research Program; a Developmental Project/Career Development Award at the University of Texas SPORE in Lung Cancer; a Clinical Associate Physician (CAP) Award from the National Institutes of Health (NIH); and, most recently, a KL2 Clinical Scholarship from the NIH.
Dr. Lombardi has a very personal connection with cancer treatment. His mother, sister, and grandmother had breast cancer and his father had testicular cancer.
"When I see a patient, I see the individual as a person with cancer first, and then as an oncologist treating that patient second. I think that I bring a passion to cancer care that comes from my own emotional response to having close family members go through cancer treatment."
Dr. Lombardi will be joining eleven other physicians on staff at The Oncology Institute of Hope and Innovation starting October 15th, 2012.
About The Oncology Institute:
The Oncology Institute of Hope and Innovation is committed to providing superior, compassionate and state-of-the-art medical care. Offering programs to help patients and families cope with the challenges that are brought on by cancer and strive to optimize their quality of life, comprehensive and realistic treatment goals are tailored to every person's unique needs and decided upon in partnership with the patients and their families. Dedicated to excel in cancer prevention, diagnosis and education through our exceptional team of physicians, nurse practitioners, nurses, medical assistants and office staff, The Oncology Institute of Hope and Innovation has 9 Southern California locations in the cities of Anaheim, Downey, Glendale, Long Beach, Lynwood, Montebello, Santa Ana, Torrance, and Whittier. For more information please visit http://www.theoncologyinstitute.com.