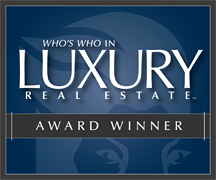 Scottsdale, AZ (PRWEB) October 10, 2012
At the most recent fall conference for Who's Who in Luxury Real Estate, top brokers and real estate agents from around the globe came together at the Fairmont Royal Princess Resort in Scottsdale, Arizona. The conference is a semi annual opportunity in which the best of the best come together to discuss industry trends and to build relationships which are of incredible value to both the attending brokers/agents as well as to their clients in their respective areas of expertise.
The three day conference is filled with workshops, networking opportunities, technology integration platforms and speakers. The conference culminates with a black tie dinner and awards ceremony where global leaders in the industry are awarded for the most impressive listings, lifetime achievement awards, best web design, best web innovation and collaboration. For the second consecutive year, an independent, boutique firm, from Costa Rica, 2 Costa Rica Real Estate, was recognized on this global platform. This year, the firm was awarded the Best Website Design for 2012.
Luxury Real Estate has also just announced the venue for it's annual European conference to be held in Valencia, Spain in January of 2013.