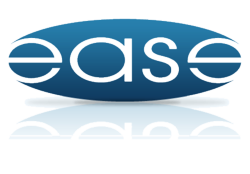 Smart & Final is another example of a great Retailer that finds great value in using RetailEASE to develop labor standards for their stores.
Mission Viejo, CA (PRWEB) October 09, 2012
EASE is proud to announce the addition of Smart & Final to their list of clients using their RetailEASE engineered labor standards software. RetailEASE is used in over 20,000 store locations by retailers such as Home Depot, AutoZone, Burlington Coat Factory, Lowes, Safeway, Kroger, Stater Bros, Toys R Us, Petsmart and many others.
Smart & Final operates a chain of warehouse style food and supply stores based in Commerce, California. They operate over 250 stores in the Western United States and Northern Mexico. As part of their search for a company with a software product to develop labor standards for their store operations, the IE team at Smart & Final wanted a product that has a proven track record in other large retail operations. In addition, they wanted a solution that was easy to learn and that they could quickly develop standards.
Michael Linos, CEO and President of EASE Inc. said, "Smart & Final is another example of a great Retailer that finds great value in using RetailEASE to develop labor standards for their stores". They will use EASE engineered labor standards to feed their workforce management systems. The value of using relevant and up to date labor standards in a retail operation is the ability to more effectively schedule and manage labor in the stores. EASE has worked with many companies, linking RetailEASE to their selected Workforce Management System giving store operations valuable information at their fingertips."
RetailEASE ensures that Smart & Final's Industrial Engineering resources are well utilized and focused on what is important in their store operations. By using a predetermined time system and libraries of optimized labor standards their Industrial Engineers will be far more productive than if they were still using time study. RetailEASE is designed to help Industrial Engineers develop standards quickly and accurately, and maintain these standards continuously with very little effort.
About EASE Inc. – EASE Inc. was founded in 1986 with the goal of providing Industrial, Manufacturing and Quality Engineers with a powerful and cost effective suite of software products. EASE Inc. is the leading provider of On-Demand Productivity Software Solutions with clients that include: Dell, Cummins, Harley Davidson, Aston Martin, Black & Decker, Rolls Royce, Home Depot, Safeway, US Navy, Raytheon, Sub-Zero, Teledyne, Toys "R" Us, Tyson, Hitachi, Lowe's and many others. EASE Inc. is a recognized innovator in the field of Work Measurement, Engineered Labor Standards, Line Balancing, Work Instructions, Manufacturing Document Management and Manufacturing Change Control software.
For additional information please contact EASE Inc. at 949-348-7511 and visit our website at http://easeinc.com