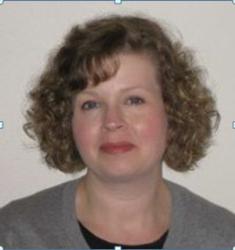 At Technically Learning, we know that the most important and influential role models in a child's life are also the most accessible: teachers and parents.
Seattle, WA (PRWEB) October 10, 2012
Technically Learning, a Seattle-based non-profit, has named Michelle Page as their new Executive Director. The announcement comes from Viridian Tax and Accounting, one of Technically Learning's proud sponsors. Founded in 2007, Technically Learning works with local public schools and community organizations to increase opportunities for students to build interest and engagement in STEM subjects (Science, Technology, Engineering, and Math).
"By improving the quality of STEM education through fun, exciting and engaging activities, projects and curriculum, we believe that more students will choose higher education and pursue careers in STEM fields."
Michelle brings a decade of non-profit development experience to Technically Learning and an educational career that includes a BS in Business Administration/Management and a recent graduate certificate in Financial Planning. A product of the Oregon public school system and parent of school-aged daughters, she also brings years of experience as a public school supporter and frequent school volunteer.
Michelle first became involved with Technically Learning in 2011 when she was contracted to develop a successful grant-writing program. Her appointment to Executive Director was a natural fit given her fundraising background, her 7+ years' experience in supporting innovations in STEM education and her strong community relationship building skills.
Plans for Technically Learning in 2013 include expansion into eight or more schools and community organization programs to reach up to 2,000 additional students, the creation of new curriculum modules for grades K-8, and the launch of local community engagement events that promote fun STEM learning themes in conjunction with educational partners.
For more information about Technically Learning, including partnership and volunteer opportunities, visit their website (http://www.technicallylearning.org) or contact Katie Apone (email: info(at)technicallylearning(dot)org); phone: 206.973.7836.