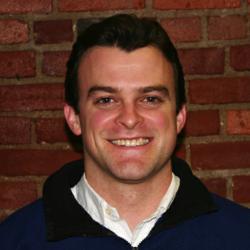 I'm asking you to help, and you'll get amazing products from some of the biggest names in marketing just for doing so," says Mike Cooch, entrepreneur and charity enthusiast.
(PRWEB) October 12, 2012
Twenty of the biggest names in internet marketing have allied for the greater good. Collaborating in the "Lake Orion Loves Charity' fundraiser, these marketing masterminds have donated products to benefit three young children suffering from terminal illness. The fundraiser features almost two dozen of the most popular marketing tools bundled and available to the public for a donation of $19.
The fundraiser was organized by Mike Cooch, CEO of 'Kutenda' and nationally recognized internet marketing facilitator. Using his connections with the online marketing world and his knowledge of helpful products, Mike and fellow marketers compiled an infallible list of popular online and local marketing products. Donors receive all 20 products for just $19.
"I've got a true win-win opportunity for you today that I hope will encourage you to take immediate action" says Cooch. "It's crushing to me that some kids are literally fighting for their lives from the day they are born...I'm asking you to help, and you'll get amazing products from some of the biggest names in marketing just for doing so."
Some of the products in the package include:
Mike Cooch's 'The Chase Formula'- Mike's six-figure secret.
Kevin Wilke's 'Nitro Marketing'- case studies of 20 successful entrepreneurs who earn over $100k per year.
John Jonas' 'Outsource Yourself!': a comprehensive guide on how to outsource to the Philippines.
Scott Boulch's 'Viral Friend Dominator' Software- a powerful viral friend referral program.
Dave Lavinsky of GrowThink.com's 'Crowd Funding Formula'- video formula that explains the 14 steps to raising crowd funding.
The comprehensive package is worth over $6,000, but right now it's available to the public here on warrior forum for $19.
The fundraiser is exclusively non-profit; all proceeds go to help the three families. Max, Faith and Nicole are all under the age of 10 and battling serious terminal illnesses. The funds will go to Max's, Faith's and Nicole's families to help cover medical expenses and provide other relief.
Max was born 11 weeks premature with down syndrome and cataracts. At age 2, he has begun the fight with Leukemia with support from his family and friends.
Faith was diagnosed with Cystic Fibrosis at 18 months and undergoes daily treatment for her condition as well as pancreas and kidney complications.
Nicole was diagnosed with Acute Lymphoblastic Leukemia at age 4 in 2008 and went through intensive chemotherapy. It returned from remission in 2011 in a more aggressive form. She is back in the hospital receiving chemo and preparing for radiation therapy and a bone marrow transplant.
This fundraiser is a win-win. With help from fellow entrepreneurs, Mike hopes to meet his goal of $100K.
Written by John Jonas, internet marketer and serial entrepreneur. Jonas specializes in teaching business owners how to outsource to the Philippines with http://www.OnlineJobs.ph, http://www.Payments.ph and http://www.ReplaceMyself.com. To learn more about hiring, training and managing Filipino virtual assistants, visit http://www.JohnJonas.com.