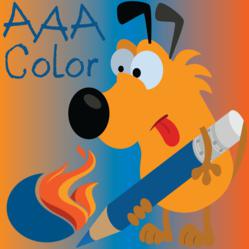 I lost my childhood home to a fire so fire safety and prevention are very important to me.
-- Marisa Robertson, Owner and Founder of AAA Restoration Company
Stockbridge, GA (PRWEB) October 10, 2012
AAA Restoration Company helps homeowners rebuild their homes and lives after a fire. Nearly half a million structures burn in the U.S. each year. Educating kids about fire safety prevents fires and saves lives. AAA Restoration Company designed the AAA Coloring app to teach children important fire safety tips. AAA Coloring is available for free downloading in the iTunes App Store.
"I lost my childhood home to a fire so fire safety and prevention are very important to me. The AAA Coloring app is designed to entertain kids with fun features as it guides them through crucial safety lessons," says Marisa Robertson, owner and founder of AAA Restoration Company. AAA Restoration Company is a family-owned business with an office in Nashville and headquarters in Stockbridge, Ga. With clients and customers in 15 Metro Atlanta and Nashville counties including Clayton, Davidson, Dekalb, Henry and Williamson, AAA Restoration Company helps homeowners rebuild their homes after a fire, water or storm disaster.
Developed by a member of the National Fire Protection Association, AAA Coloring app's "magic crayon" uses touch screen technology, enabling kids to draw exactly what they want. The zoom-in and zoom-out feature allows for detailed coloring and the rainbow hand feature fills the page with vibrant color as users swipe the screen. From the about page, kids can request a .pdf version of the coloring book.
"We created the AAA Coloring app and made it available for free because stewardship is a core value at AAA Restoration Company. At AAA Restoration Company, we use our resources and influence to improve our community," continues Robertson. More information about AAA Restoration Company and its core values can be found on-line at http://www.aaaarestorationco.com.
For additional information on AAA Restoration Company's app launch, please contact Mandy Mode or visit http://www.aaarestorationco.com.