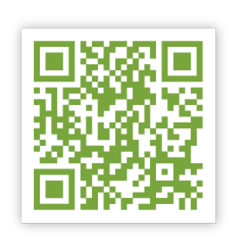 Showing is much more effective than telling, and using videos paired with QRC technology, we can be very effective in showing where your produce comes from, and how simple it is to prepare field packed lettuce. Diana McClean, Marketing Director
Salinas, CA (PRWEB) October 16, 2012
The Tanimura & Antle Family is sharing their field-to-fork story with consumers using a video series featuring fourth generation family members as a key promotional tool. The new videos will be featured on retail packages of the industry-leading grower's Field Fresh Lettuce through QRC's (Quick Read Code) that when scanned, play four videos starting with the field harvest and ending in the kitchen.
Narrated by two fourth generation family members, cousins Brian Antle and Caitlin Antle-Wilson (who work in Harvest and Sales respectively), the videos walk consumers through a complete field-to-fork tour. Starting with how Tanimura & Antle Field Fresh Lettuce moves through the distribution channel, consumers will see first-hand the innovative field packing process, cooling, efficient delivery to market, and ease of preparation. "Showing is much more effective than telling, and using videos paired with QRC technology, we can be very effective in showing where your produce comes from, and how simple it is to prepare field packed lettuce," comments Marketing Director, Diana McClean. "We remain committed to building up our video library to meet consumer and trade demand for engaging content about our products that is easy to consume and share," she explained.
Several members of the Tanimura & Antle family are proudly involved in the daily operations of this 30-year farming partnership, working in all disciplines from Sales, Growing and Technology to Community Relations. This includes family patriarchs George Tanimura and Bob Antle, who together bring a focus on product excellence and innovation.
This video series will debut to the trade at the annual Produce Marketing Association's Fresh Summit Trade Show in Anaheim, October 26-28. Videos can also be viewed on the Tanimura & Antle website.
Tanimura & Antle's full line of Field Fresh Packed Lettuce includes Romaine Lettuce, Red and Green Leaf, Endive and Escarole varieties. Research has shown that the line's packaging can increase shelf life by eleven days and reduce shrink by 20% as compared to naked product.
About Tanimura & Antle
Tanimura & Antle is an industry leader whose commitment to premium quality produce has remained strong since its formation in 1982. The Tanimura & Antle families combined years of experience and knowledge to establish a produce company unrivaled in its quality products, innovation and dedication to growers, customers, consumers and employees. Today, as one of the largest independent lettuce growers in the United States, Tanimura & Antle farms more than 30,000 acres of rich, fertile farmland and ships a full line of premium fresh produce products throughout North America, Europe and Asia. For more information, please visit http://www.taproduce.com.
# # #